| | |
| --- | --- |
| Property Management Certification | 12 CE | January 27th & 30th, Gainesville, GA | |
Event Details
          

 

Cathy McDaniel offers another a new niche training course for Atlanta real estate professionals January 27th and 30th, 9:30am - 4:30pm both days - 12 hours of CE credits in preparing for a great 2014 in rental property management! The investors are here and buying up millions of dollars of properties for rental.  Let me help you connect with them! I have the forms, checklist and resources you need!

Whether you have been managing rental property for years, or are new to the game, our course can help you perform as property management superstarts! You do not have to have a real estate license to attend!

 Review the Recent News Headlines                   
Recent Headlines
Inman News: 12/23/13- New opportunities in often-ignored places
Even though NAR is predicting there will be 5.1 million residential sales in 2014, brokerages are scrambling to find alternative revenue models. Look for an increase in brokerages offering property management services, corporate housing services, plus charging agents for value-added services such as transaction coordinators or showing assistants.
Institutional investors have poured a collective $20 billion into as many as 200,000 properties, or up to 12 percent of distressed home sales over the past 18 months!
Where were big investors buying the most?  Among metro areas with a population
of 1 million or more, those with the highest percentage of institutional investor purchases were Memphis, Tenn., Jacksonville, Fla., Atlanta, GA,
St. Louis, MO and Detroit, MI, according to RealtyTrac

.
Property Management Certification
This multi-faceted career can be challenging and rewarding both personally and financially. The course provides a broad yet detailed examination of the many areas that a property manager must blend together to be successful.
Day One
You will be given an overview of the development of property management professions.  Learn how to utilize your skills as a real estate professional in this new income producing niche.  The course will cover landlord-tenant laws, Federal, state and local city and county laws, rules and regulations affecting the management of single family homes, two-to-four unit properties, condominiums and townhomes.   An overview of Federal Fair Housing Laws, The Americans with Disabilities Act, the Equal Credit Opportunity Act, the Fair Credit Reporting Act, Megan's Law, Lead-Based Paint laws, and Georgia eviction laws will be presented.
Day Two
Learn how to get a property rented by converting emails and phone calls into actual viewings.  Ideas in using attractive staging, advertising and innovative marketing ideas can build your property management business.  Gain a better understanding the rental application, how to screen prospective tenants, types of consumers reports, what you have right to require, lease agreements, disclosure requirements, risk management, and security deposits, escrow accounts and collecting fees.   In addition, we will create the move-in procedures, the tenant rules handbook, how to keep your tenants happy, working with contractors and dispossessions.
Event Sponsor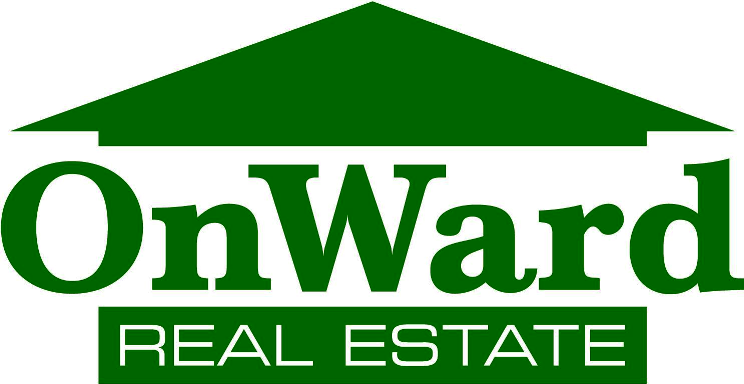 After completing the two-part series you will receive a website designed just for you to retreive a list of over 90 forms, check list and trusted resources to organize your property management division. Don't delay! Register today!

2014 - A new year with new rules!  Are you ready?  Cathy delivers original insight on the real estate industry hottest issues.  Visit:  http://www.cathymcdaniel.com  Consider bookmarking this site and sharing the valuable content you'll find with your colleagues, sellers and buyers.
Have questions about Property Management Certification | 12 CE | January 27th & 30th, Gainesville, GA?
Contact Cathy McDaniel
Where

Business Center
731 Queen City Parkway, Suite 102
Gainesville, GA 30501


Organizer
Cathy McDaniel
Cathy McDaniel is the author of "A Road Map To Saving Your Home" which is available at the National Association of REALTORS bookshelf. Cathy has just released her current book "The Route to Homeownership" Generational Differences in Home Buying. 

Being in the real estate and mortgage industry since 1993 she opened "My CE Class, LLC" in 2007, a real estate school approved by the Georgia Real Estate Commission. Cathy has conducted over 1,000 live continuing education classes, authored 145 training manuals and has met and trained more than 100,000 real estate professionals throughout 23 states since 2007. She is licensed as a continuing education instructor at many real estate boards and associations across the country. 
Cathy is recognized as an industry expert in homeownership and received from Georgia Real Estate Educators Association the 2016 "Outstanding New Program Course" and the 2008 "Educator of the Year. She serves as the Education Director for Georgia Realty School a division of Virtual Properties Realty, Qualifying Broker for Owners 1st Property Management Company and the official trainer for "Trio Lease-to-Own" Financing Program in Georgia. She has a partnership with HomeStar Financial Corporation, Halperin Lyman, LLC and DR Horton Communities and many others which allows her to offer free classes and community events. 
Visit:  www.classeswithcathymcdaniel.com for course descriptions, dates and locations. 


To predict the future you must create it ...Cathy McDaniel 
 Cathy's Motto:  "Autograph Your Work With Excellence!" 
Property Management Certification | 12 CE | January 27th & 30th, Gainesville, GA