Description
"Discover These Little-Known Property Secrets Which Allow Singaporeans To Own 10 Properties And Generate Huge Passive Income Within A Few Short Years!"
Stop wasting your hard-earned money by investing in the wrong properties. This is a MUST-Attend Property Seminar for anyone who wants to make real money from property investing in 2018!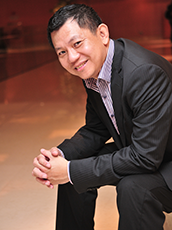 Dear Friend (and fellow investor),
My name is Jerome Tan and over the past few years, I have developed a system that has helped many average Singaporeans acquire a MULTI-MILLION dollar property portfolio.
If you happen to be reading this, my guess is that you are interested in achieving financial freedom...
And you may be wondering what is the best way to grow your wealth?
Well did you know that 80% of millionaires actually credit their success to property investments?
I'm sure that Real Estate Billionaire, Donald Trump can attest to that!
A few years ago, I was cracking my head thinking how I could actually start investing in properties with little to no capital and after tons of research and experimentation, I actually chanced upon a "little-known" investing secrets to accumulate substantial wealth through owning multiple properties without any capital!
Here's the good news... I will be sharing this secret with you in my upcoming 2-hour Property Investment Network.
Here's What You Will Learn In This 2 Hour Seminar:
How you can become a millionaire even with an average income by building a multi-million property portfolio with little to NO money)

Learn how to LEVERAGE ON Other People's Money (OPM) to grow your investment portfolio so that you can retire earlier than 65!

The system that allows you to select undervalued properties just like Donald Trump so that you can reap immediate returns on your investment.

What are some of the essential skills you need to have to overcome a market downturn?

How can you start a business with little or no money?

Real-life case studies of property investments on how you can buy undervalued properties with little downpayment. (The exact strategy that I used to go from bankrupt to property millionaire in just 7 years)
"I considered attending Property Investment Program as one of the most important decisions that I have made in my life. Although I have invested in properties before, I do not have a systematic way of evaluating properties until I met Jerome, the lead trainer for the program. I have benefited not only from the knowledge and experience of the trainer but also the network from other like-minded property investors."
Ivan Loh, Investor
"I am surprised I could own 4 properties within 2 months after attending the program, considering I'm an employee. I have made more than S$250,000 in profits and I know there is more to come!"
JC Lin, Business Owner & Investor
"I am very thankful for Jerome Tan. I learned strategies to acquire and make money from properties. Jerome's personal experience is very insightful and guides me to avoid investment pitfalls. I attended the program 2 years ago. Before attending the program, I have one property with no definite strategy, now I have 7 properties. The program helps me to achieve my goal, to be financially free."
Mel Gumban, Entrepreneur
"Thank you for the wonderful Program that has given me the COURAGE and CONFIDENCE to start my investment."

"I've benefited from the constant updates after PIP. The network is great. I've capitalized and benefited from bulk purchase of the 3 properties that I currently co-own. Thank you, PIP!"
Nadia Kang, Entrepreneur
Simply select the date of the seminar and fill up your particulars to secure your seat.