Description
Property Cohort - Getting on The Property Ladder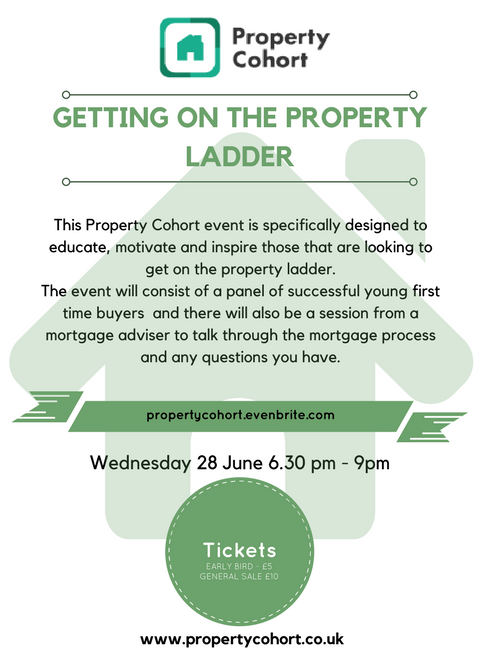 Property Cohort was established to provide expert property advice, guidance and services for first time buyers and investors.
This Property Cohort event is specifically designed to educate, motivate and inspire those that are looking to get on the property ladder.
The event will consist of a panel of young first time buyers who have successfully managed to get onto the property ladder and there will also be a session from mortgage adviser to talk through the mortgage process and any questions you have.
Event Agenda
18:30 - 19:00: Introduction & Networking
19:00 - 19:40: Panel Q&A
19:40 - 20:00: Expert advice and tips on the mortgage process
20:00 - 21:00: Audience questions and Networking
We are keen to make the panel discussion as open as possible so please do tweet or email us (info@propertycohort.com) any questions you would like to be answered by the panel or the mortgage adviser.
Follow PropertyCohort on Facebook, Twitter and LinkedIn to be kept up to date with UK Property News and Investment Advice.