Property Co-Ownership Discussion at the Legal Cafe
Description

Are you thinking of buying property with friends, business or romantic partners, or members of your extended family? Co-owning property can be complicated, both legally and financially, and the inter-personal dynamics can be particularly challenging. Frederick Hertz has worked with co-owners for more than 25 years, creating agreements and resolving co-ownership conflicts as a mediator and lawyer. Come talk with Fred about the options available to co-owners, and learn about the most effective methods for resolving differences of opinion amongst co-owners.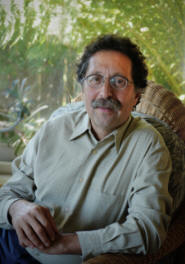 Frederick Hertz is an attorney and mediator with offices in Oakland and San Francisco. He previously handled litigation involving the dissolution of real property co-tenancies, including tenants-in-common, family co-ownerships, and domestic partnership dissolutions, and the related aspects of property and financial disputes between unmarried couples, both same-sex and opposite-sex, as well as purchase & sale and ownership of real property matters. Mr. Hertz' legal practice is now limited to drafting real property co-ownership agreements, cohabitation agreements, and premarital agreements for couples, both gay and straight.
Co-Ownership Discussion sponsored by the East Bay Cohousing (EBCOHO) Association of Oakland, Emeryville, and Berkeley.
Find out more about EBCOHO at www.ebcoho.org

Organizer of Property Co-Ownership Discussion at the Legal Cafe

The Sustainable Economies Law Center (SELC) cultivates a new legal landscape that supports community resilience and grassroots economic empowerment. SELC provides essential legal tools — education, research, advice, and advocacy — to support this transition to localized, resilient economies. Our work focuses on practices that promote justice and sharing, including Cooperatives, Community Currencies, Community Enterprises, Local Investing, Cohousing, Urban Agriculture, Community Renewable Energy, and other innovative economic strategies.