Proper Time & Place: DC Professionals Mixer

Monday, September 29, 2014 from 6:30 PM to 9:00 PM (EDT)
Event Details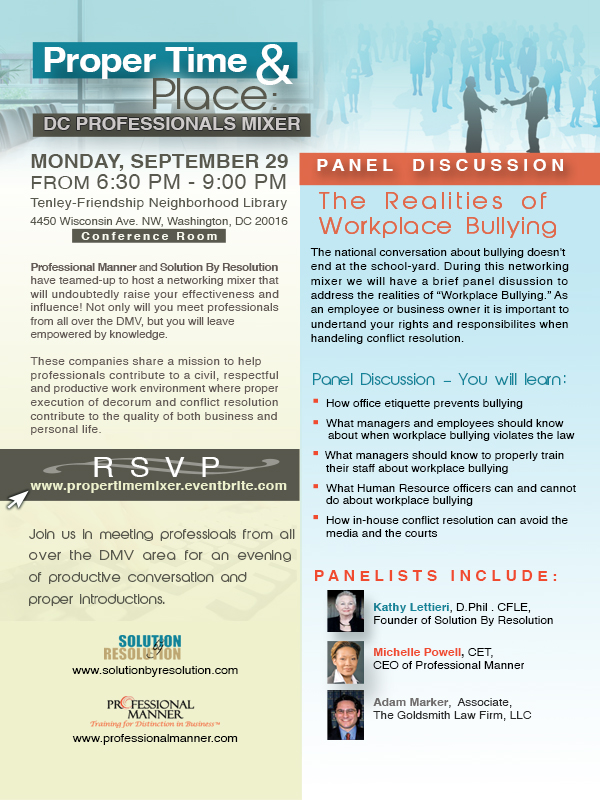 ---
Meet The Panelists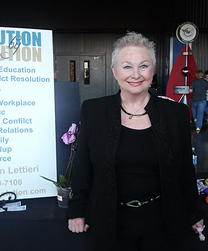 Dr. Kathy Lettieri has been a presenter, speaker and consultant, and trainer for 30+ years. Solution by Resolution is the second Non Profit Corporation Dr. Lettieri has developed.  The first one is The AIDS Education Bureau founded in the 1980s.  
Dr. Lettieri has been in private practice for 10+ years mediating and consulting, workplace, civil and domestic relations issues. Her work is now leading more to mediating in the business world, addressing conflicts lateral (employee-employee) and vertical (employee-management). Passive Aggression and overt Bullying is a major issue. She is a conflict resolution consultant for Assistant Living and Nursing homes with families in conflict concerning the care for the aging relatives. 
As a conflict resolution professional, Dr. Lettieri served as a volunteer mediator for the Alabama Court System for 12+ years.  She served for the Al. Family Services and the Al Extension Service Program RAP, Relatives as Parents where she was also on the board.  
Dr. Lettieri is a member of the National Association of Alternative Conflict Resolution, Workplace and Family Sections, and the National Association of Family Relations, as a Certified Family Life Educator, and the National Society of Human Resource Management. She an active member of the Huntsville/Madison County, Alabama Chamber of Commerce and Women of Notability. Dr. Lettieri offers many hours to Oxford Graduate School.
---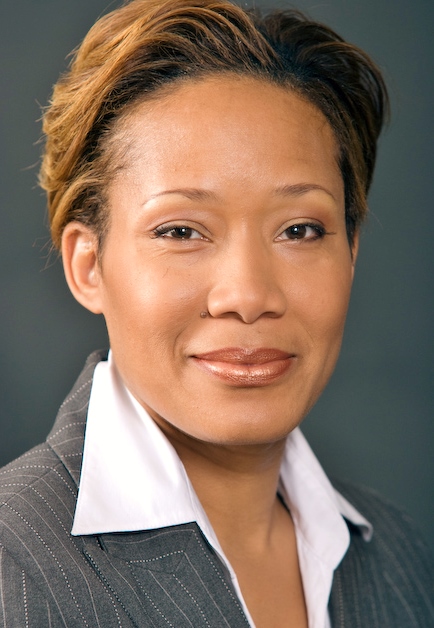 Michelle Powell, CEO of Professional Manner, is an etiquette consultant, public speaker and passionate advocate for civility in the workplace. Ms. Powell has over 20 years' experience in business administration and management.  She has been providing etiquette consultation and training to colleges and universities, private companies, non-profit groups and government agencies since 2002 with the purpose of improving workforce development initiatives, customer relations and the quality of individual contributions in the workplace.
Ms. Powell has shared her etiquette expertise as a guest speaker for local, national and international audiences and has been featured on television and radio. She served as an active member of the Huntsville, Alabama business community from 2004 until 2012. During her years in Huntsville, she served as a member of the Women's Economic Development Council, the Small Business Council and the Emissary Council of the Huntsville/Madison County Chamber of Commerce. She also served on a number of boards including the Mental Health Association in Madison County, Crisis Services of North Alabama, and the C.IT.Y. Program of Huntsville (a youth-at-risk education program).  
Ms. Powell, a native of Maryland, returned to the DMV area in 2012 with a vision to expand her practice and partnerships with job readiness and youth mentoring programs.  She maintains ties to the Huntsville business community and currently writes a weekly business etiquette column for Alabama Media Group (www.al.com).  She provides personal and professional development programs nationwide including in-house corporate training, public seminars, one-on-one executive coaching and youth leadership development programs.
---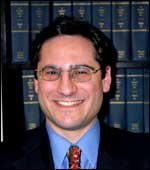 Mr. Adam Marker is an Associate of The Goldsmith Law Firm, LLC, where he focuses on advising current and former federal and private sector employees about their rights with regard to discrimination and harassment.  An essential aspect of his work involves evaluating whether his clients have strong legal claims, coupled with advising as to what administrative procedures and dispute resolution options are available and/or required.  Aside from his work, Mr. Marker presently is a member of the Montgomery County Committee on Hate/Violence and he periodically speaks and teaches about employment law to members of the general public at community forums and classes.  For several years he was a regular speaker for the National Youth Leadership Forum. In addition, Mr. Marker has served in leadership roles in several community associations. Mr. Marker obtained his Juris Doctor from University of Baltimore in 2003 and his Bachelor of Arts from St. John's College in 1997.  Mr. Marker hails from the Chicago area but has lived in Maryland since college.
---


 J O I N    U S  - 6 : 3 0 pm - 9 : 0 0 pm 
Professional Manner and Solution By Resolution have teamed-up to host a networking mixer that will undoubtedly raise your effectiveness and influence! Not only will you meet professionals from all over the DMV, but you will leave empowered by knowledge.
These companies share a mission to help professionals contribute to a civil, respectful and productive work environment where proper execution of decorum and conflict resolution contribute to the quality of both business and personal life. 
---
"The Realities of Workplace Bullying"  
P A N E L    D I S C U S S I O N - 7 : 0 0 pm - 7: 3 0 pm
The national conversation about bullying doesn't end at the school-yard. During this networking mixer we will have a brief panel discussion to address the realities of "Workplace Bullying". As an employee or business owner it is important to understand your rights and responsibilites when handeling conflict resolution. 
You will learn:
How office etiquette prevents bullying

What managers and employees should know, when workplace bullying violates the law 

What managers should know to properly train their staff about workplace bullying

What Human Resource officers can and cannot do about workplace bullying 

How in-house conflict resolution can avoid the media and the courts
Panelists Include:
Michelle Powell, CEO of Professional Manner

Dr. Kathy Lettieri, D.Phil . CFLE, Founder of Solution By Resolution

Adam Marker, Associate at The Goldsmith Law Firm, LLC
Join us in meeting professioals from all over the DMV area for an evening of productive conversation and proper introductions. 
When & Where

Tenley-Friendship Neighborhood Library
4450 Wisconsin Ave NW
Conference Room
Washington, DC 20016


Monday, September 29, 2014 from 6:30 PM to 9:00 PM (EDT)
Add to my calendar
Organizer
Professional Manner:
Professional Manner was established in 2002 to provide individuals with knowledge to enhance their personal and professional image; and to develop skills to conduct business in a more professional manner through etiquette consultation.
Solution By Resolution:
Solution by Resolution works with families, corporations and private businesses to provide mediation and counseling. We assist clients who are dealing with divorce, pre-nup arangements, domestic relations, civic disputes and corporate/workplace conflict.