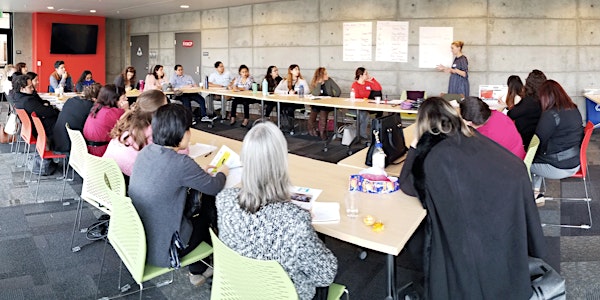 Prop 1 & 2 Affordable Housing Speaker Bureau (San Francisco)
When and where
Location
Bill Sorro Community 1009 Howard Street San Francisco, CA 94103
Description
Are you willing to share with your local community why you support affordable housing? Attend one of NPH's Speakers Bureau Trainings to become an official campaign spokesperson for affordable housing opportunities!
Co-hosted with Mercy Housing, this Speakers Bureau will work with San Francisco representatives who can help speak about the critical affordable housing measures appearing on our November ballot as a representative at public events, community meetings, and to the media.


---
No matter where you live in the Bay Area, voters will have the opportunity to take action for affordable housing with statewide Prop 1 and Prop 2. Several local areas, including San Francisco, will also have local measures.
We need volunteers who are willing to help us spread the word -- speaking at public events, community meetings, and to the media -- to help reach voters about these critical ballot measure opportunities to re-invest in our communities and affordable housing.
Join us at our San Francisco Speakers Bureau trainings to:
1) Learn more about the local and statewide public speaking engagements and opportunities available in your area for affordable housing measures, including statewide Prop 1 and Prop 2 and San Francisco's Measure C.
2) Receive message training, including poll-based language, a presentation rap, how to discuss multiple affordable housing measures at one time, and an opportunity to practice answering "tough questions."
3) Become an official Speakers Bureau graduate, eligible to be selected for public events, community meetings, and media interviews.
Are you looking for an NPH Speakers Bureau training in another location? Click here for the full list of opportunities.