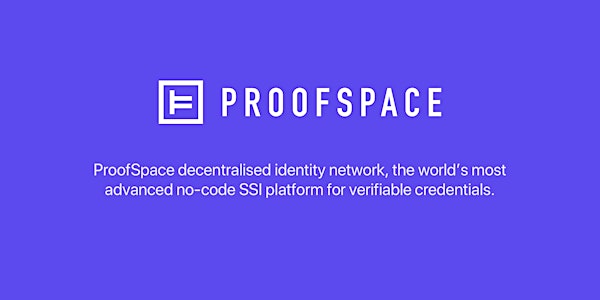 ProofSpace - Weekly Discovery Webinar
Meet our team and dive into the ProofSpace platform. Learn what it does, how it works, different use cases and ask questions :)
About this event
Identity is an enabler, and privacy is a right.
We believe businesses should not need to invest a lot to offer privacy-preserving identity workflows to their customers.
ProofSpace is a decentralised identity network wrapped with a no-code platform, delivered as SaaS.
We take care of tricky SSI tech, so our partners focus on what they do best.
Join us for a weekly webinar to learn about ProofSpace, chat with our team, share your use case and become part of a fast-growing decentralised identity community!
We look forward to seeing you soon :)