Proof Is Possible Tour: Atlantic City Workshops sponsored by GreenLife Ener...
Description
ATLANTIC CITY'S PROOF IS POSSIBLE WEEK AT A GLANCE
MON-FRI, 4-5pm: Open House Tours of the #TinyLab tiny house

(FREE!)

THURS, 8-10am: Profiting from Home Performance in Real Estate

(FREE!)

FRI, 7:30am-1:30pm: Hands-On Home Performance Diagnostics Training ($200, includes 4 BPI CEU)

FRI, 2-4pm: Home Performance Crash Course for Homeowners

(FREE!)
FRI, 7-9pm: Bonus Screening of The Other One Movie includes Q&A @ Dante Hall Theater ($10)

SAT, 11am-1pm: Home Performance Crash Course for Homeowners

(FREE!)

SAT, 1-4:30pm: Block Party

(FREE!)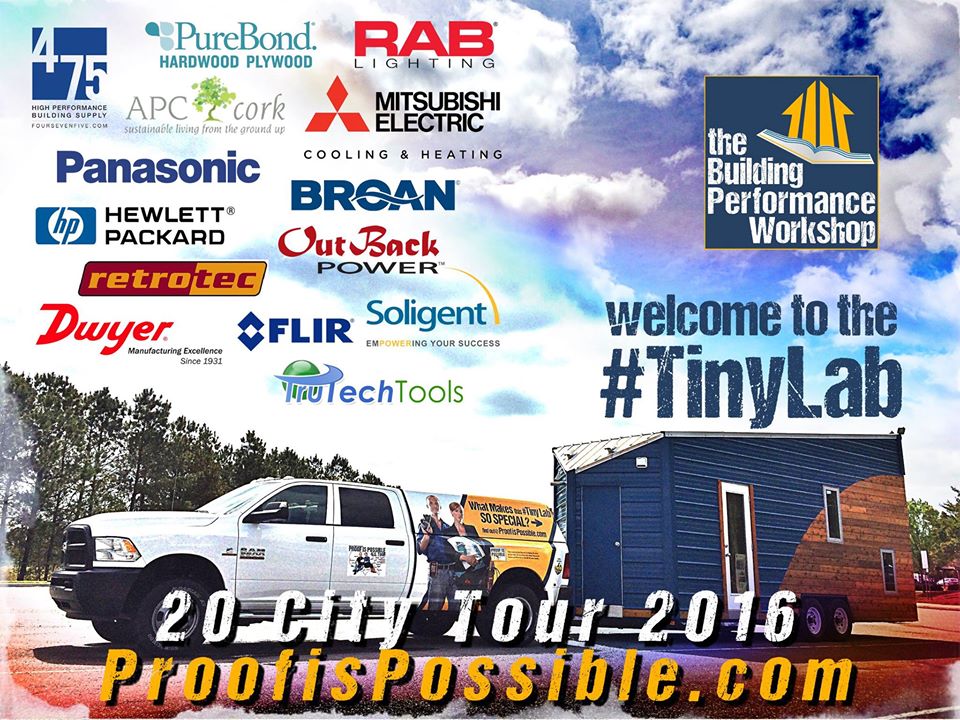 Corbett, Grace, and their new baby are on a 20-city U.S. Tour from April 2016-January 2017 in a high performance tiny house on wheels (THOW) called the #TinyLab. Their mission is simple: to revolutionize the home market by teaching consumers and contractors alike to use scientific testing to prove the work gets done to quality standards. Each city on the Proof Is Possible Tour is sponsored by a local company who shares the passion for empowering homeowners and changing the game.
Thursday through Saturday, workshops will be offered for Homeowners and Building and Real Estate Professionals, and anyone interested in learning more about Home Performance. Click the green rectangle above to read workshop descriptions and register. Space is limited, catering is included.
The Lunsford's were also a big part of an award winning film called The Other One. Atlantic City has the special opportunity to screen the film in Dante Hall Theater at Stockton University. Experience the Proof is Possible tour all week and end the week with an awesome, mysterious, and engaging film! Dove Certified Family 12+
For more awesome pictures and to see inside the #TinyLab visit and LIKE Grace and Corbett Lunsford's Facebook Page.
---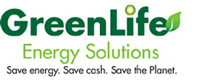 GreenLife Energy Solutions is the proud sponsor of Atlantic City's Proof is Possible Tour.

---
"Paradigm shifting training. Excellent form and function. Corbett your passion is contagious. I look forward to developing a Rock Star building performance business here in Michigan. Thanks."
~Jamie Langan
"Corbett has a knack for cutting through the fluff. I flew halfway across the country for his advanced training and definitely got my money's worth. I use his time saving techniques in every audit. I also use his Excel based spreadsheet (APT Reports) for reporting and appreciate it's user customization and reporting. It is different than the other reporting tools in that it does not generate a 30 page report that is mostly filler. APT Reports gives the customer the information they need to understand why they need to do the work recommended in language a layman can follow."
~Tom Smith
"Corbett has by far the most knowledge of anyone I've ever worked with in the building science and home performance business. I've learned so much from Corbett and can tell he has a passion for this business that very few have."
~Steve Johnson
READ MORE TESTIMONIALS FROM BUILDING PROS HERE