Description
The purpose of attending a Promptings Academy is to align your mind with success.
Kody Bateman, Founder and CEO of SendOutCards, has developed an inspiring message with
instruction in unforgettable experience within the Promptings Academy events. Kody's instruction
will perpetuate personal development and inspire you to become your best self—inviting attendees
to build on who they are and take action to change lives.
Through the art of Relationship Marketing, this full day of personal development courses will help
attendees and businesses learn how to leverage relationships and increase revenue while
maintaining and retaining customers and clients.
What is Promptings Academy?
Promptings Academy is a full-day seminar held in a variety of regions around the world. It will
provide you with insightful personal development tools fused with pivotal business building
fundamentals to help you in your personal and professional life.
Why should I attend & what will I learn?
Kody Bateman's inspiring message, coupled with the unforgettable experience of the event, will lead
you through the path of developing your best self and encourage you to positively change your life
and the lives of others.
You are invited to join us at this exceptional personal development event to:
- Learn about your self and your true passion
- Set new goals for success that is in alignment with who you are
- Implement daily successful habits
- Create core purpose statements
- Learn and follow a manifestation process
- Learn more about Send0utCards as a personal and business tool
We are excited to help YOU create SUCCESS!
REGISTER EARLY - THIS EVENT WILL SELL OUT
Introducing Our Featured Speakers, Kody Bateman, Steve Schulz and Jordan Adler!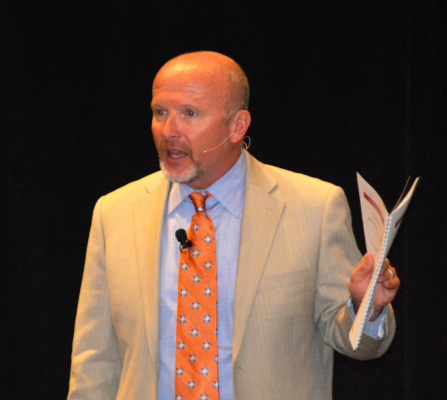 Keynote Speaker and Creator of Promptings Academy.
Kody Bateman is the Founder and CEO of SendOutCards and the premier authority on Relationship
Marketing. He has trained hundreds-of-thousands of people through the concept of
"finding and building the best version of you so you can give that away to the people you meet and serve."
Kody's training-systems have impacted over 700,000 people over the past ten years as he has
conducted live relationship marketing and personal development events around the world.
Click here to learn more about Kody Bateman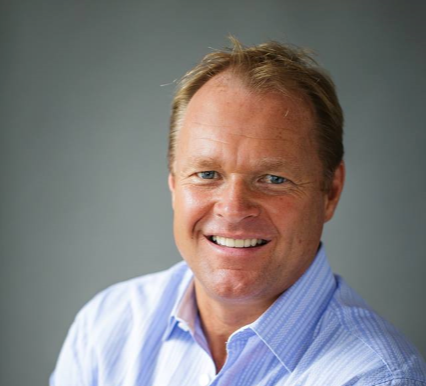 Steve Schulz is the President of Field Operations for SendOutCards. Steve—a school teacher turned multi-millionaire—has over twenty-five years in the network marketing industry. Steve has incredible insights on how to think bigger and dream without limits.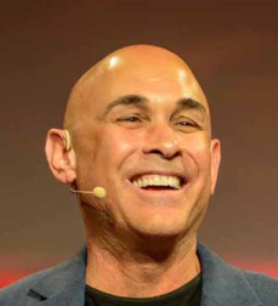 Jordan Adler
is one of the top ranked network marketers in the world. He is the author of Beach Money, an international speaker, a successful coach and inspiring motivator.
"Your biggest breakthrough to creating your Beach Money life is knowing that it is possible for you," says Jordan. "Beach Money will show you what's truly possible and most importantly that you can do it."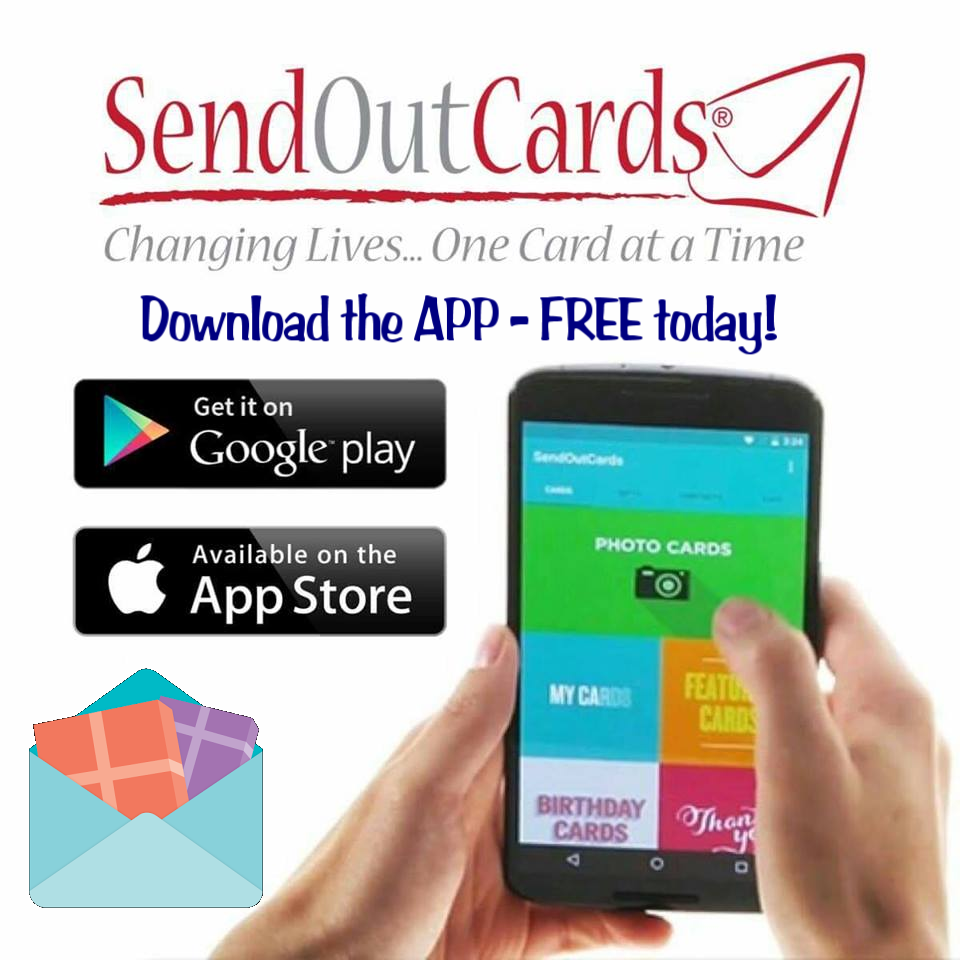 We are excited to help YOU create SUCCESS!
REGISTER EARLY - THIS EVENT WILL SELL OUT


IF I COULD SHOW YOU A WAY TO BUILD BETTER RELATIONSHIPS BOTH PERSONALLY AND PROFESSIONALLY BY USING AN APP PEOPLE LOVE TO USE, WOULD YOU WANT TO SEE IT?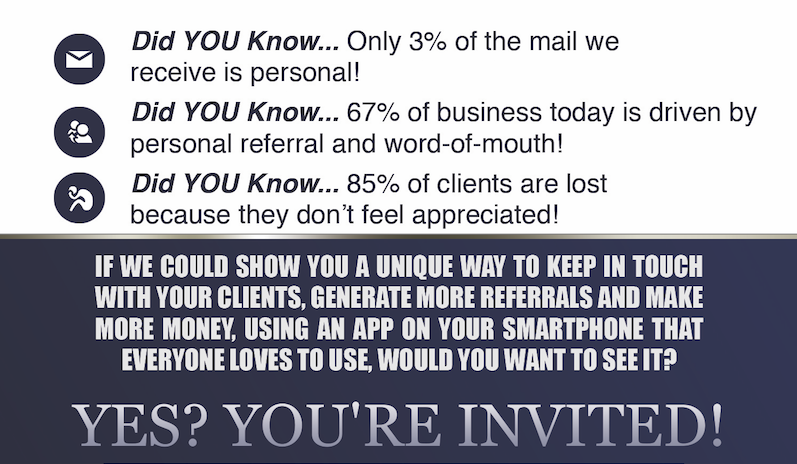 Are you a business owner or sales person and want to grow your business with more sales and referrals?
Learn how and why thousands of people from all over the world are using their smartphone to make money and how YOU CAN TOO!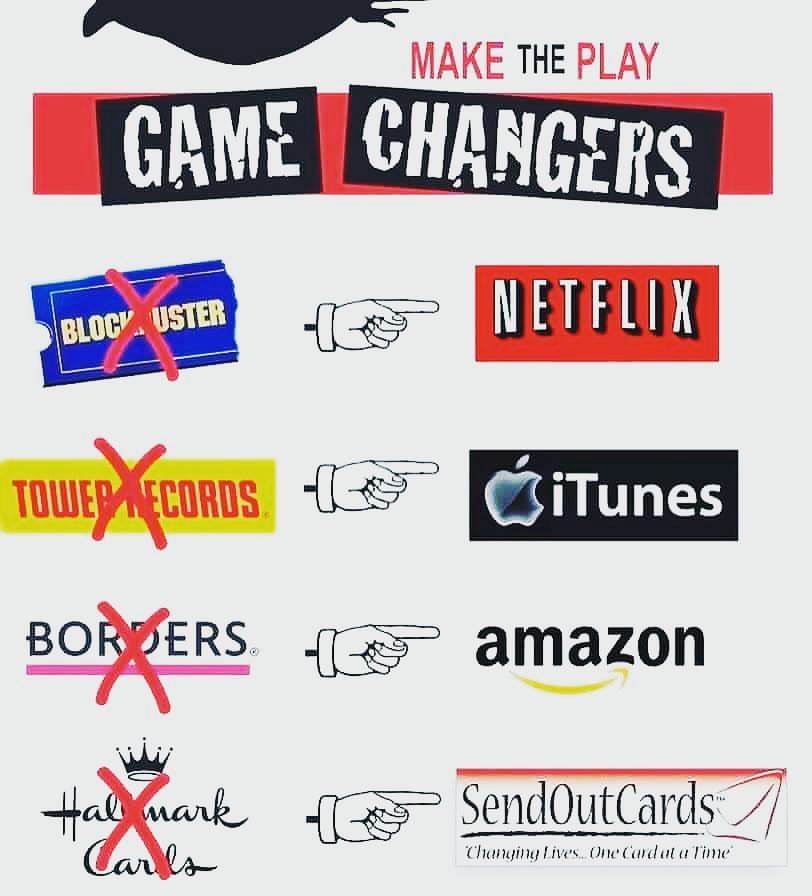 Just as Amazon, Netflix, UBER and I-Tunes have revolutionized their respective industries, so too has SendOutCards. Now, this is YOUR opportunity to come and learn about the next industry to be revolutionized and how YOU can capitalize on it -
You will have an opportunity to network before and after the presentation and see how this new, but simple technology can explode your customer base and personal relationships.


We are excited to help YOU create SUCCESS!
REGISTER EARLY - THIS EVENT WILL SELL OUT
SCHEDULE:
830am-9am-Registration & Open Networking

9am-12pm- Promptings Academy - Personal Development Workshop

12pm-1pm Lunch - PROVIDED!

1pm-5pm Promptings Academy - Personal Development Workshop

(*) Learn How to Make Money Sharing an App that Everyone Loves with Multi-Million Dollar Entrepreneur Steve Schulz and Special Guests!)

---
REGISTER EARLY | LIMITED SEATS | RESERVE YOUR SEAT TODAY!
---
LUNCH Details:
Caesar Salad
Grilled Chicken Breast "Monte Carlo" Topped w/Roasted Red Peppers, Fresh Basil & Boursin Cheese
Garlic-herb Roasted Potatoes
Fresh-Baked rolls with butter
LOCATION:
Dave n Busters
540 Opry Mills Drive Nashville, TN 37214

(Park near the Theatre, or back side entrance to Opryland hotel)
RECOMMENDED HOTELS:
HYATT PLACE Nashville-Opryland
220 Rudy Circle, Nashville, TN 37214
615 872 0422
www.hyattplace.com
Courtyard Nashville at Opryland
125 Music City Cir, Nashville, TN 37214
(615) 882-9133
http://www.nashvilleoprylandhotels.com

Gaylord Opryland Resort
2800 Opryland Drive Nashville, TN 37214
Opryland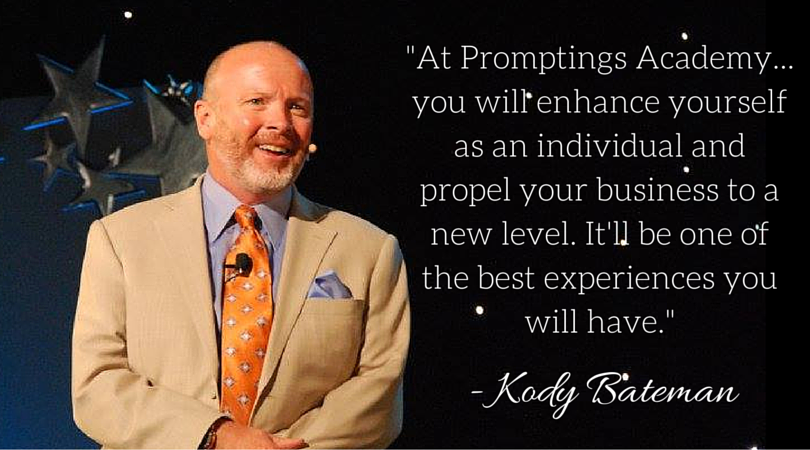 FRIDAY NIGHT SPECIALTY VIP NIGHT w/ THE LEADERS DINNER
Join other TOP Networkers in Our Company
for this Exclusive Opportunity!
(additional fee, see tickets, $50/person)

LIMITED TO 35 PEOPLE!!!
Also gives you VIP seating and EARLY ACCESS (ticket for the promptings event sold seperate, if you want to attend both, you must get a ticket for Friday night (covers your dinner and rental of the room), and get a ticket for the promptings event on sat (covers your ticket for the Promptings Academy seminar, rental of the room, and your lunch)) at the Sat event!

Friday night! 6-9pm
Jonathan's Grille 7135 S. Springs Dr. Franklin, TN 37067
(room in back behind the bar)
MENU CHOICES:
(includes 1 meal below and 1 non-alcoholic drink):
(you are welcome to get other drinks/food on your own ticket)
Luau Salad (spring mix, cranberries, pineapple, orange, strawberries, pecans, blue cheese, vinagrette
Chef Salad (mixed greens, turkey, ham, swiss, cheddar, egg, cucumber, tomato)
Zesty Turkey Sandwich (turkey, bacon, pepperjack cheese, lettuce, tomato, mayo, on jalapeno bread) add chips or fries
Godfather sandwich (provolone, ham, pepperoni, italian sausage, creamy italian, lettuce, tomato, onion)
Cheeseburger add chips or fries
BBQ Burger (bbq sauce, cheddar, bacon) add chips or fries
Alfredo pasta (includes side salad)
Chicken Tenders (includes fries and side salad)
The Horseshoe (sourdough bread below a cheeseburger, w queso, topped w fries tomatoes, scallions)
Bam Bam Tacos (trio soft tacos w bambam shrimp, lettuce, tomato)
Chicken Quesadilla (tomatoes, cheese, sour cream, salsa)
8" Cajun Pepporoni Pizza
8" Mason's Cheese Pizza
~~~~~~~~~~~~~~~~~~~~~~~~~~~~~~~~~~~~~~~~~~~~~~~~~~~~~~~~~~~~~~~~~~~~~~~~~~~~~~
*Eventbrite processing fees are added at time of purchase.
CANCELLATION POLICY: Registration fees are non-refundable. If your plans change, you may give, or sell, your ticket to another person. In the event, that you give or sell your ticket, that person MUST present your printed at the event registration table to be admitted