Every Thursday standup comics get fancied up and take improv out for a magical evening under the Zoom stars for charity.
About this event
This week's Prompt Queen is Aviva Siegel!
Aviva is a stand-up comic by day, and a stand-up comic by night. Her jokes are silly (clown horn sound) yet personal (awooga), and she really just wants to have fun up there. She's been nominated as one of the "Best Comedians in the Bay" by the East Bay Express, and owns a "Best Actress" trophy that she bought for herself. Her comedy's been featured in SF Sketchfest, The All Jane Comedy Festival, The Asheville Comedy Festival, Out of Bounds Comedy Festival, UCB Comedy Originals, and Heeb Magazine.
We have a hilarious royal court this week, featuring Patrick McDermott, Nina G, and Daymon Ferguson. And of course your favorite chaperones, Jeanette Marin, Jordan Cerminara, and Clay Newman.
Proceeds from Thursday's show will go to 'No Us Without You LA' which provides turkeys this Thanksgiving to families that can't afford them.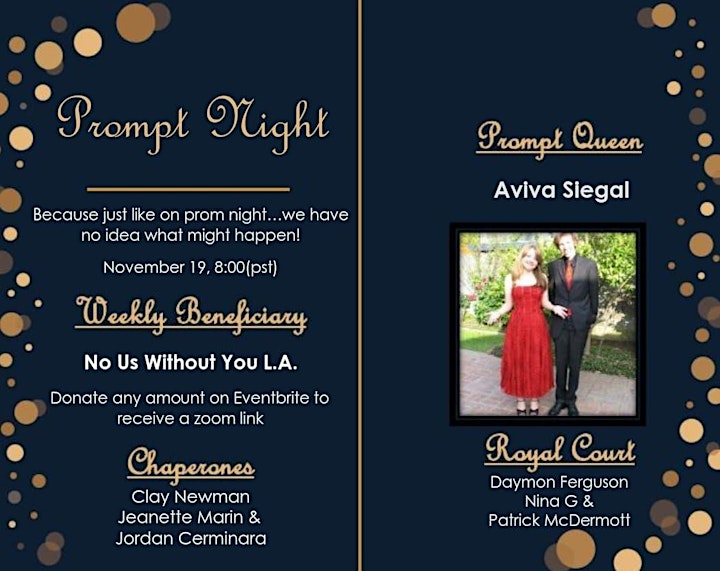 Organizer of Prompt Night w/ Aviva Siegel