Promoting Justice across Borders: The Ethics of Reform Intervention
Sales Have Ended
Registrations are closed
Thank you for your interest. Registration is now closed for our event. Please check our Eventbrite account for future events.
Sales Have Ended
Registrations are closed
Thank you for your interest. Registration is now closed for our event. Please check our Eventbrite account for future events.
How can justice be promoted without undermining self-determination? Join us for a lecture on moral issues in international affairs.
About this event
The event will be held in-person and livestreamed simultaneously. We will begin with a lecture by the author, followed by a moderated Q&A with the audience. Questions will be accepted from both in-person and online audiences.
All in-person guests are required to STAY MASKED per GW campus policy. We reserve the right to refuse entry to guests without masks. Detailed guidelines for virtual and in-person attendance are included in your registration confirmation.
About the Author
Lucia Rafanelli is an Assistant Professor of Political Science and International Affairs at the Elliott School. Her work focuses on contemporary political theory, global justice, and theories of human rights. Her other research interests include collective agency and collective personhood, philosophy of law, as well as ethics and artificial intelligence. She is a former affiliate of the Princeton Dialogues on AI and Ethics program and a current affiliate of the Institute for International Economic Policy and the Humanitarian Action Initiative at GW. She holds a Ph.D. in Politics, with a specialization in political theory, from Princeton University.
About the Moderator
Alyssa Ayres is the Dean of the Elliott School of International Affairs at George Washington University. Her work focuses primarily on India's role in the world and on U.S. relations with South Asia in the larger Indo-Pacific. Before joining the Elliott School, she was a Senior Fellow at the Council on Foreign Relations, and Deputy Assistant Secretary of State for South Asia under the Obama administration. She holds a Ph.D. in South Asian Languages and Literatures from the University of Chicago.
About the Book
Global political actors, from states and NGOs to activist groups and individuals, exert influence in societies beyond their own in myriad ways-including via public criticism, consumer boycotts, divestment campaigns, sanctions, and forceful intervention. Often, they do so in the name of justice-promotion. While attempts to promote justice in other societies can do good, they are also often subject to moral criticism and raise several serious moral questions. For example, are there ways to promote one's own ideas about justice in another society while still treating its members tolerantly? Are there ways to do so without disrespecting their legitimate political institutions or undermining their collective self-determination? Promoting Justice Across Borders: The Ethics of Reform Intervention aims to tackle these questions.
The event is brought to you by the following GW campus partners, in addition to the GWU Political Science and Philosophy departments: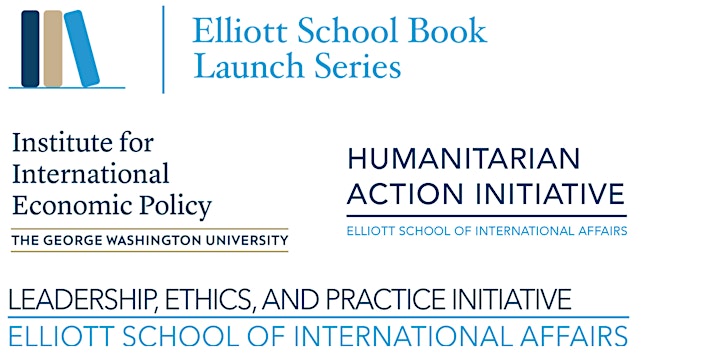 Organizer of Promoting Justice across Borders: The Ethics of Reform Intervention