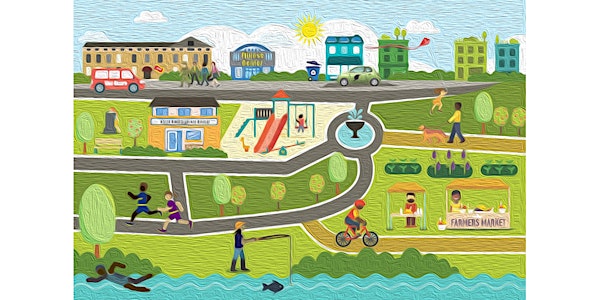 Promoting Environmental Justice: The First Steps
Refund policy
Contact the organizer to request a refund.
Eventbrite's fee is nonrefundable.
Learn key terms and definitions and how to begin to have authentic conversations about racism.
About this event
In this, the third and final session of Watershed Action Alliance's virtual conference on environmental justice, you will take the first steps toward implementing environmental justice by learning how to discuss racism and how to implement anti-racist practices.
This event is free; however, donations will help us continue to provide educational programming and are greatly appreciated. You can add a donation when you register.
Racist violence in 2020 has spurred people to confront racism in its many forms: interpersonal, institutional, structural and environmental. The first steps in doing so are presented in this introductory, interactive workshop. Participants will learn key terms and definitions, how to have authentic conversations about racism, and ways to implement anti-racist practices. They will also take away specific recommendations for how to continue this work after the session ends.
The session leader is Livia Davis, Chief Learning Officer, of C4 Innovations. She is responsible for development and ongoing management of learning strategies and organizational capabilities needed to ensure alignment with strategic direction at C4 Innovations. Livia has presented at numerous conferences on meaningful conversations and managing conflict, interdisciplinary collaboration, and constructive conflict as a foundation for innovation. She is co-founder of the Duffy Health Center (Health Care for the Homeless) in Massachusetts.
Attendees will receive a Zoom link in an email one day and one hour prior to the event.
Don't miss our first session, What is Environmental Justice?, on March 17, 2021 when speakers will address the basics of environmental justice using examples from Southeastern Massachusetts and Rhode Island. The second session, Supporting Public Access to Recreational Waters is on March 24, 2021.
More information about the conference and panelists may be found here.