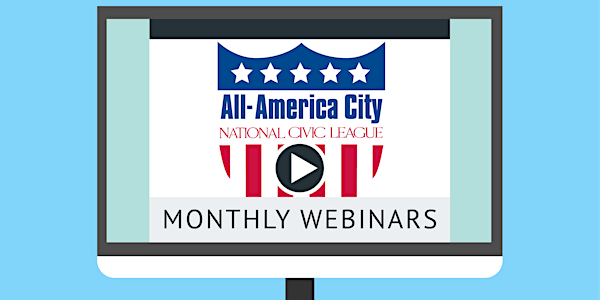 Promising Practices Webinar: Creating Social Connectedness in Rural America
Join us to learn how small and rural communities are enhancing social connectedness and creating thriving communities.
About this event
Thursday, August 25th, 2:00 pm ET (1:00 pm CT, 12:00 pm MT, 11:00 am PT)
Webinar Description: 
Socially connected communities are essential to both individual well-being and a community's collective capacity to thrive. In this webinar we'll discuss the importance of social connection, as well as the logistical and cultural challenges to creating this sense of belonging, particularly in rural settings. Lastly, we'll hear about the ways several communities are bringing people together by focusing on engagement, place-making, walkability and more.
Speakers
Phil Bors, Technical Assistance Director, Healthy Places by Design
As Technical Assistance Director, Phil Bors oversees technical assistance and coaching services in collaboration with the Healthy Places by Design team to ensure cross-project learning. In addition to serving on the leadership team, Phil provides coaching, technical support, and consultation to coalitions across the country with a focus on health equity, community engagement, and systems change strategies.
Phil is active in his own community as an organizer of the Chatham Organizing for Racial Equity coalition. He previously served on the Chatham County Transportation Advisory Committee, Pittsboro Parks and Recreation Advisory Board, and worked with Chatham Soccer League to increase access to play for low-income kids in rural Chatham County, NC. He has also participated in various local planning, transportation, public school, and health promotion initiatives.
Colten C. Venteicher, Bacon, Vinton & Venteicher, LLC, Gothenburg, NE
Colten is an active member of numerous community organizations involved in economic development efforts, including early childhood education, housing, and business recruitment and expansion.
Colten's law practice focuses on estate planning and probate, real estate, and business and commercial law. Colten is a registered abstractor and a licensed title insurance agent in the state of Nebraska. He also counsels communities and businesses with economic development projects.
Steve Williams, Mayor, Huntington, WV
Steve Williams was elected mayor of Huntington, West Virginia, in 2012 and re-elected in 2016 and 2020 to become the first three-term mayor in the city's 150-year history. Since taking office, he has utilized his diverse background in economic development, finance, state government and local governments to shepherd a renaissance in Huntington that has not been seen in decades.
Under Williams' leadership, Huntington was named the $3 million grand prize winner of the America's Best Communities competition in April 2017 for a comprehensive plan to transform Huntington into the economic gateway of the Appalachian region. This nationwide contest sponsored by Frontier Communications aimed to spur economic development in small communities. More than 350 communities entered. Working with community leaders, Williams' administration has been able to leverage more than $55 million in additional grants, philanthropic contributions and corporate investment for the neighborhoods of Highlawn, Fairfield and West Huntington since the competition began in 2015.