Promising Practices Webinar: Community Collaborations to Address Mental Health

Wednesday, January 22, 2020 from 12:00 PM to 1:00 PM (MST)
Event Details
Join the National Civic League to learn about two community programs addressing mental health issues and behavioral health system improvements. 

Join us on Wednesday, January 22nd @ 12:00 pm MT 
(11:00 am PT, 1:00 pm CT, 2:00 pm ET)
Webinar Description:
"If you want to go fast, go alone. If you want to go far, go together." This webinar will highlight two community programs that are addressing mental health issues through collaborations and unique partnerships. Registrants will hear about Somerville, MA's Teen Empowerment Youth Mental Wellness Ambassador program and the Behavioral Health Consortium in El Paso, Texas. 

Youth Mental Wellness Ambassadors Program- Somerville, MA
In 2003, responding to increasing drug use, the rise of gangs, and an alarming rate of suicide among adolescents, Somerville's newly-elected mayor, Joseph Curtatone, commissioned Teen Empowerment to assess the situation and then asked TE to bring programs to help address the needs. One of their signature programs is The Youth Mental Wellness Ambassadors Program, which offers teen-led workshops and events that teach coping skills and destigmatizes mental health. 

El Paso Behavioral Health Consortium- El Paso, TX
The Consortium is committed to ongoing collaboration where all partners are welcome, empowered, and unified to achieve the ideal behavioral health service and support system and to reduce the burden of mental illness by designing improved, efficient, patient centered care for El Paso County residents.
Presenters:
Danny McLaughlin, Program Director at The Center for Teen Empowerment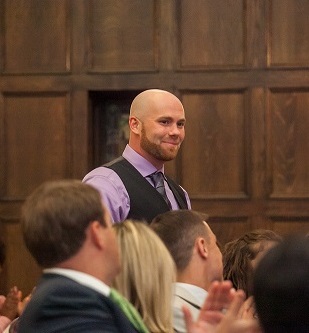 Danny first became involved with Teen Empowerment as a youth, giving a speech at TE's first large event in Somerville. He became a Program Coordinator in 2005. Now serving as Program Director, Danny has been in the field for 13 years in which he has gained expertise in youth-police relationships including leading youth-police walking dialogues, community engagement meetings, basketball and soccer tournaments and training of Somerville rookie police officers. Danny is also an active volunteer for various Somerville causes, including the Somerville Boxing Club.

Enrique Mata El Paso, Senior Program Officer at Paso Del Norte Health Foundation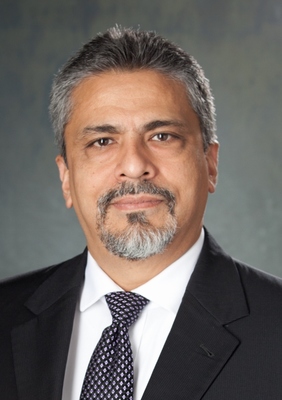 Enrique joined the Health Foundation in 2001, leading the Mental Health and Emotional Well-Being Priority Area. His experience includes more than 20 years in health philanthropy including designing, implementing, and evaluating multi-million dollar Collective Impact initiatives. Enrique also maintains skill sets in clinical nursing practice, healthcare revenue cycle management, and commercial property management. He thrives on leveraging resources and building collaboration to make lasting health improvements for the region. 
To Join by Computer:
Sign on to the National Civic League's Webex Meeting Room:
https://nationalcivicleague.my.webex.com/meet/ncl 
Access code: 622 739 287
To Join by Phone:
+1-510-338-9438 USA Toll
Access code: 622 739 287
All-America City Promising Practices Series
National Civic League is hosting a series of "AAC Promising Practices" webinars to share innovative and impactful AAC projects nationwide. This series will also highlight successful projects around the country with speakers from cities implementing creative strategies for civic engagement. By equipping individuals, institutions, and local governmental bodies through this series with ideas, models and insights that can be adopted/adapted to individual communities NCL hopes to accelerate the pace of change in communities across the country.

The All-America City Promising Practices webinars are made possible with support from Southwest Airlines, the official airline of the All-America City Awards.

2020 All-America City Key Dates: 
July 2019-May 2020: AAC Promising Practices Webinar Series

February 19, 2020: Application Due
March 2020: Finalists Announced
March-June 2020: Competition Preparation
June 5-7, 2020: All-America City Awards Competition and Event in Denver, CO
Save This Event
Organizer
Founded in 1894, National Civic League advances civic engagement to build equitable, thriving communities.