Description
Inundated with volumes and disparity of health data, health systems are under increasing pressure to deliver quality care under value-based requirements. Precision health tools – as possible enablers for delivering this standard of care – promise to help move care from a one-size-fits-all approach to a population-specific and even individualized approach, accounting for genomic, non-clinical, and other social inputs.
However, the realization of this promise has been challenging as reimbursement, clinical outcomes, point-of-care integration, and commercial-scale business models of these tools have yet to be optimized. How have data players and health systems come together to address these challenges, and what best practices can be learned? By studying the adoption and implementation challenges that health providers face with precision health tools, how can innovators better design and demonstrate the value of these tools?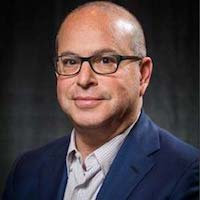 As part of MATTER's Precision Health Immersion Series, Dr. Joel Diamond, chief medical officer at 2bPrecise, an AllScripts subsidiary, will share examples of how these tools are being developed and used in clinical practice today, how they are driving targeted and clinically meaningful healthcare change, and the types of collaboration models and innovations that will be needed to scale the use of these tools in the future.