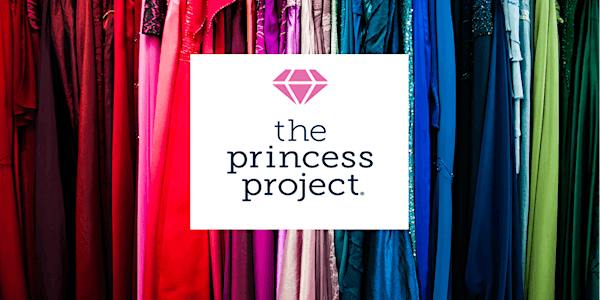 Multiple dates
Prom Dress Giveaway 2023 with Princess Project San Francisco (Teen)
Prom Dress Giveaway 2023 hosted by Princess Project San Francisco
By Princess Project San Francisco
Date and time
March 11 · 10am - May 21 · 4pm PST
Location
Princess Project Boutique 455 Market Street San Francisco, CA 94105
About this event
Register to attend Princess Project San Francisco's Prom Dress Giveaway happening in March through May
Sign-up here for your preferred shopping slot!
FAQs:
Q. Who can get a dress?
A. High school teens in grades 9 through12 are eligible to come get one (1) free prom dress and (1) accessory with us!
Q. Are the dresses really free? What do I need to bring in order to be able to get a dress?
A. Yes! Dresses are free! Participating teens must provide proof of current enrollment in high school. In addition, please review our additional safety protocols listed at the bottom of our FAQs.
Q. Do I have to register on Eventbrite to get a dress? Can I just show up?
A. Due to limited space, all teen participants must pre-register to reserve an entry time into the store. Your Eventbrite registration is your ticket inside to shop! (No need to print out your ticket; you can show a screen shot of it on your phone at check-in!)
Q. Is there a time limit on how long I will be able to shop? How much time will I have?
A. Teens will have 45 minutes to shop and try on dresses from the start of their appointment time
Q. My friend needs to get a dress for prom - can I bring them with me to get a dress too?
A. As long as your friend attends high school and also registers on Eventbrite for the same timeslot, you can shop together! Remember, each teen participant must sign up individually to attend!
Q. Can I bring my mom/sister/family member/friend to come help me find a dress?
Each teen participant may bring one (1) guest to help them shop.
Q. Does my guest need to also register separately on Eventbrite?
A. Only teen participants who are getting a prom dress should be registering to come get a dress with us. There is a section in the registration form to enter in the name of your guest.
Q. Who can volunteer?
A. Giveaway volunteers must be over 18. Set-up and tear-down volunteers may be under 18 as long as they're accompanied by a parent or guardian.
Additional Questions? E-mail sfinfo@princessproject.org
SAFETY PROTOCOLS:
We value the health, safety and well-being of our teen participants, guests and volunteers! In order to keep everyone as safe as possible, please reschedule your appointment if you are experiencing COVID symptoms.
Face coverings are optional based on city protocols.
Thank you so much for your patience and understanding! We look forward to having you at our store!