Projekti vidljivi na svjetskoj znanstvenoj mreži
Description
Vrsta događaja: Radionica
Predviđeno trajanje događaja: 45 minuta
Mjesto događaja: Dvorana 12
Izlagač: Jasminka Mihaljević, Ekonomski fakultet u Osijeku

Suradnici na događaju: Tamara Lemajić, Kristina Terzić

Opis događaja: Modeli otvorenog informacijskog ponašanja zahtijevaju nove pristupe organiziranja u (mrežnom) predstavljanju vlastitih osobnosti i knjižnica kao simboličkih odrednica. Radionica će pokazati kako stvoriti osobnu knjižnicu mrežnih izvora otvorenu javnosti. Za razliku od uobičajenih knjižnica, korisnici radionice u svojoj će knjižnici koristiti otvorene informacijske izvore i baze podataka kako bi kreirali knjižnicu organiziranog znanja. Takva knjižnica može se dijeliti sa suradnicima, prijateljima, poznanicima i svim zainteresiranim.
Sektor kreativne industrije: Baština – muzeji, knjižnice, arhivi

Programski sadržaj namijenjen je: Svim zainteresiranim posjetiteljima
Životopis:
Jasminka Mihaljević, magistra je ekonomskih znanosti i viša knjižničarka. Voditeljica je knjižnice Ekonomskog fakulteta u Osijeku, tajnica izdavačke djelatnosti, izvršna urednica časopisa "Ekonomski vjesnik / Econviews, Review of contemporary business, entrepreneurship and economic issues", urednica i administratorica institucijskog repozitorija EFOS-a u sustavu DABAR. Članica je Komisije za visokoškolske knjižnice Hrvatskoga knjižničarskoga društva i Društva knjižničara Slavonije, Baranje i Srijema.
Životopis suradnika:
Tamara Lemajić, u rujnu 2014. završava sveučilišni preddiplomski studij Informatologije na Filozofskom fakultetu u Osijeku i stječe akademski naziv sveučilišna prvostupnica informatologije. Nakon odrađene stručne prakse 2013. godine na Odjelu za rad s djecom i mladima u Gradskoj i sveučilišnoj knjižnici nastavlja volontirati na istome. Sudjeluje na mnogobrojnim stručnim skupovima i događanjima vezanim uz struku poput Vremeplova, Festivala slikovnice "Ovca u kutiji", Noć knjige, itd.. Također, volontirala je u samostanskim knjižnicama u Brčkom te u Blatu na otoku Korčuli te sudjelovala na festivalu knjige i autora Sa(n)jam knjige u Istri. U veljači 2017. godine završava sveučilišni diplomski studij Informatologija te stječe akademski naziv magistra informatologije. U rujnu 2017. započinje stručno osposobljavanje u knjižnici Ekonomskog fakulteta u Osijeku.
Kristina Terzić je u rujnu 2013. stekla naziv sveučilišne prvostupnice Informatologije na Odsjeku za informacijske znanosti, Filozofskog fakulteta, Sveučilišta Josipa Jurja Strossmayera u Osijeku. Zatim je na istom odsjeku upisala sveučilišni diplomski studij Informatologije, te po završetku studija stekla naziv magistre informatologije. Za vrijeme studiranja odrađivala je stručnu praksu u informacijskim ustanovama (Konzervatorski odjel Osijek, Gradska i sveučilišna knjižnica Osijek, Odjel hemeroteke – Muzej Slavonije Osijek, knjižnica Filozofskog fakulteta Osijek), sudjelovala je na različitim studentskim konferencijama vezanim uz knjižničarstvo i informacijske znanosti (InfoDASKA, The Geek Gathering, Festival znanosti… itd.), te prisustvovala na stručnim putovanjima (London, Velika Britanija – stručno putovanje u britansku nacionalnu knjižnicu). U veljači 2018. započela je sa stručnim osposobljavanjem u knjižnici Ekonomskog fakulteta.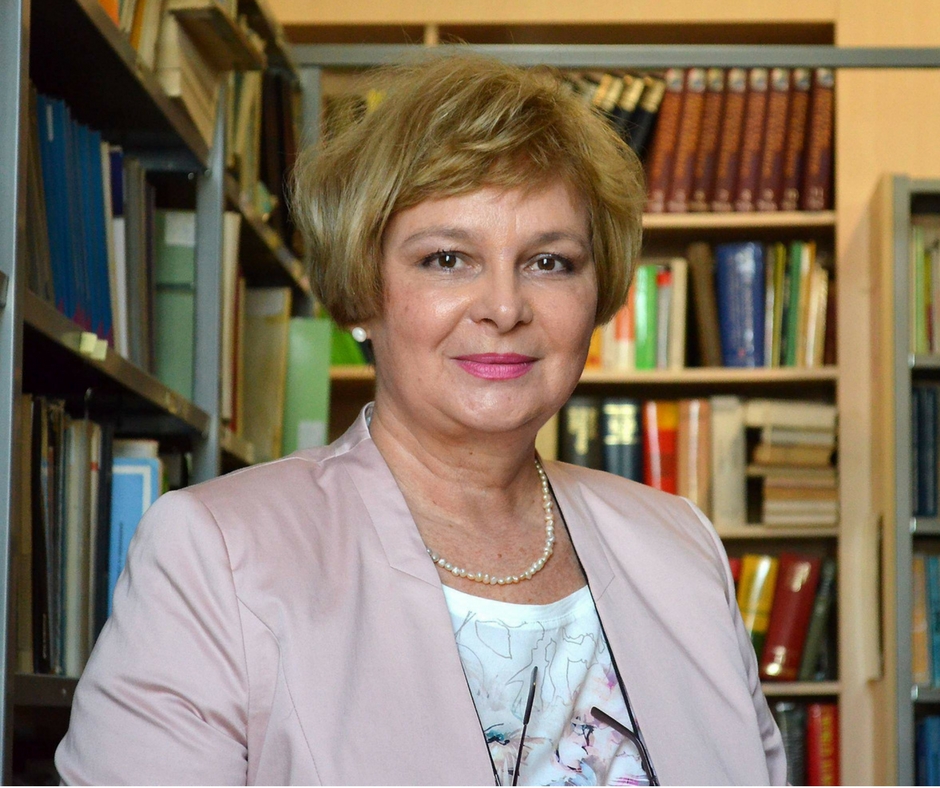 Sponzor događaja: Merlon