Description
OVER 2,000 ONLINE TICKETS SOLD & HERE'S PROOF WHERE EVERYONE IS PARTYING.. YOU CAN PAY AT THE DOOR!!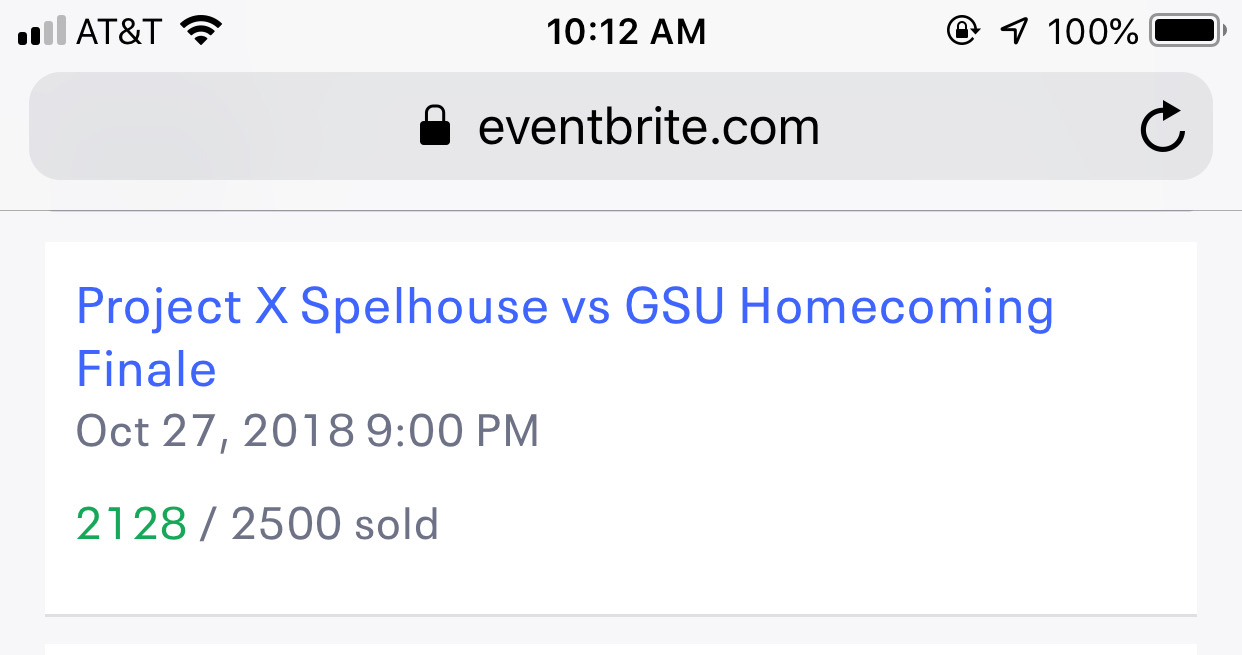 ---
THE ANNUAL PARTY RECREATING THE BEST COLLEGE PARTY MOVIE "PROJECT X" RETURNS ...
FROM THE CREATORS OF ATL PAJAMA JAM, DRINK OR DARE, BLACK OUT, LITTY PALOOZA & MORE
IT'S HOMECOMING SZN
ANNUAL PROJECTXATL RETURNS
OVER 3,500 PEOPLE GUARANTEED !!
LOCATION HAS 3 ROOMS TO PARTY AND IS THE ONLY SPOT IN THE CITY BIG ENOUGH TO HOLD THIS PARTY. SNEAK PEEK PREVIEW PICTURES ARE LOCATED BELOW.

EVENT HITS CAPACITY EVERY YEAR... GET A TICKET NOW!!
IT'S GUARANTEES ENTRY WITHOUT HAVING MONEY BEING SPENT AT THE DOOR
OFFICIAL HOMECOMING FINALE PARTY FOR:
MOREHOUSE
SPELMAN
GEORGIA STATE
FREE JELLO SHOTS
FREE MOONBOUCE RIDES FOR EVERYONE

FREE HOMECOMING PHOTOSHOOTS
FIRE BREATHER & MORE
THE ADDRESS IS 5479 MEMORIAL DR STONE MOUNTAIN, GA 30083 (THE ATRIUM)
SHUTTLES FOR GEORGIA STATE LEAVE THE COMMONS @ 9PM
SHUTTLES FOR THE AUC LEAVE CAU LIBRARY @ 9PM
FOR GENERAL QUESTIONS TEXT 404.386.1888