A week long summer programme aimed at 13-14 year old girls, with a focus on unplugging and developing skills to thrive in the modern world.
About this event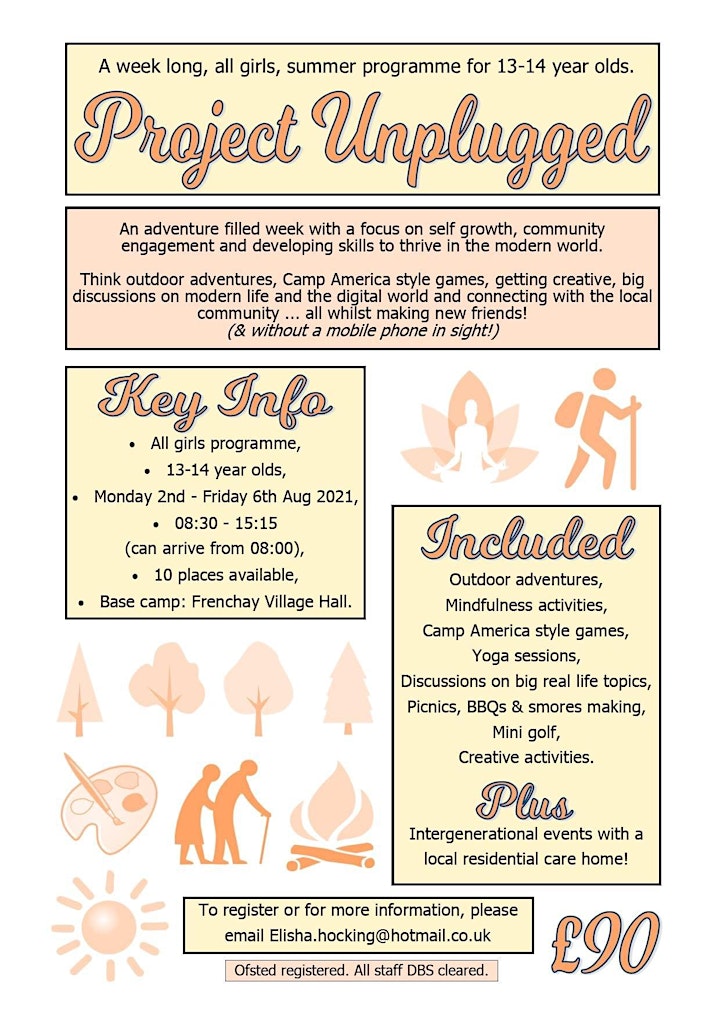 Included:
- outdoor adventures / games,
- yoga / mindfulness,
- inter generational community project with local residential home,
- creative activities,
- big dicussiins on real life topics,
- mini golf.
Email elisha.hocking@hotmail.co.uk for more information.