Description
In this interactive workshop we will show how to use DISC to foster collaboration and to manage conflicts in your teams.
What is the value of Diversity and Inclusion on teams and how to leverage this?
Today's organizations, teams and leaders realize the importance and impact of leveraging diversity and fostering inclusion to enhance innovation and organizational success. They know that their differences are their strength.
Diversity goes beyond visible differences to include and embrace different educational backgrounds, professional knowledge, personality types, thinking styles and life experiences. But just having diversity alone is not enough. We have to embrace, appreciate and leverage this diversity.


Inclusion ensures that the mix works by fostering proactive behaviours that create an environment in which all people are actively included, heard, treated fairly and respectfully.


Teams that value inclusive behaviors know that the best solutions come from
gaining and respecting different perspectives,
harnessing diverse thinking,
asking and answering hard questions and
challenging the status quo.
Only in that way, they can discover the best ideas and develop truly innovative solutions.
In this session we will explore techniques such as personality profiles and working with DISC as a example, and how they can support project teams to leverage their team diversity and foster inclusion, openness and collaboration in order to have stronger business impact.
More about DISC you can find here: https://www.discprofile.com/what-is-disc/overview/
About the trainer: Valerie Villiger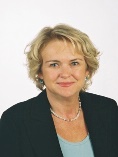 Valerie is an experienced Organisational Development Consultant and Coach who facilitates transformational learning, innovation and change for leaders, teams and organisations.
Before establishing herself as a consultant she worked in Global HR and OD roles with a Global Pharmaceutical Company for nine years. During this time Valerie has coached numerous teams and leaders through change to enhance alignment, focus, and engagement to their vision, purpose, values and strategic goals.
Using an integral and systems coaching approach she support clients to explore new perspectives and new ways of thinking that encourages new possibilities for action. Valerie brings passion, energy and commitment to her work, developing leadership and organisational potential that fosters innovative, engaged and collaborative environments.
---
Download here a flyer for this event to share it with your team.

---
Agenda
18:00 Registration
18.30 Begrüssung
18:45 Workshop (~ 80 minutes)
20:05 Q&A
20:15 Networking Apéro
Event Language: English
Professional Development Units: 2
0.5 PDUs Leadership
1.5 PDUs Technical Project Management
---
Thank you to our sponsor of this event:

If you are an employee of our sponsor, you may get a free or reduced ticket. Please contact the representative of your company.
---

Event fee discounts for PMI Members: If your are PMI-CH member, please log in with your PMI-CH member account at www.pmi-switzerland.ch and enter the event from there in order to benefit from the membership discount.
Cancellation policy: 100% refund is possible for a ticket if cancelled 5 days before the event.
Please be aware that at the event photos of the audience are made and published on the PMI Switzerland homepage as well as on Facebook. The event may also be live broadcasted over Facebook. With your attendance you accept these conditions.