Description
Project Product, a 1.5-day conference for tech leaders, marketers, and product professionals directly addresses how product marketers and managers can better work together, achieve their goals, and propel their careers through interactive sessions and networking with experts.


Who Should Attend?
CEOs / Founders
Product Leaders & Product Managers (PMs)
Marketing Leaders & Product Marketing Managers (PMMs)
Engineering Leaders
Enablement & Product Launch Specialists
Business Analysts
Anyone interested in creating, launching, marketing, and enabling products


No matter your role, when working at a tech or Software-as-a-Service (SaaS) organization, developing and launching a successful product is everyone's wish and goal.


Whether you're in the mature or infancy phase of your company, are a small startup, a large enterprise, or somewhere in between, creating a product and knowing who should lead which initiatives and how are questions everyone has. The purpose of Project Product is to get the right people in a room together, share stories of triumph and learnings, and explore new ways to develop, price, message, enable, and launch products.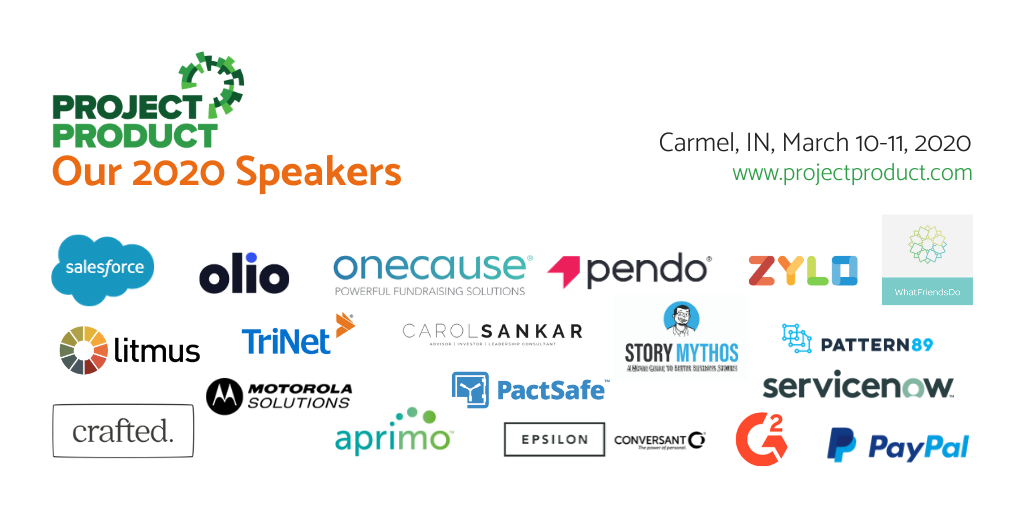 Agenda, visit the Project Product site for a more detailed agenda.
Day 1
7:45 - 8:30 am: Registration and Breakfast
8:30 - 8:40 am: Welcome
8:40 - 10:10 am: Sessions
10:10 - 10:25 am: Networking Break
10:25 am - 12:20 pm: Sessions
12:20 - 1:35 pm: Lunch + Session
1:35 - 2:50 pm: Sessions
2:50 - 3:05 pm: Networking Break
3:05 - 4:30 pm: Sessions
4:30 - 5:30 pm: Cocktail Reception
Day 2 (Attend Day 2 and receive a copy of Shane Meeker's Book, StoryMythos: A Movie Guide to Better Business Stories.)
7:45 - 8:30 am: Registration and Breakfast
8:30 - 8:35 am: Welcome
8:35 - 10:05 am: Workshop 1
10:05 - 10:20 am: Networking Break
10:20 - 11:35 am: Workshop 2
11:35 - 11:45 am: Closing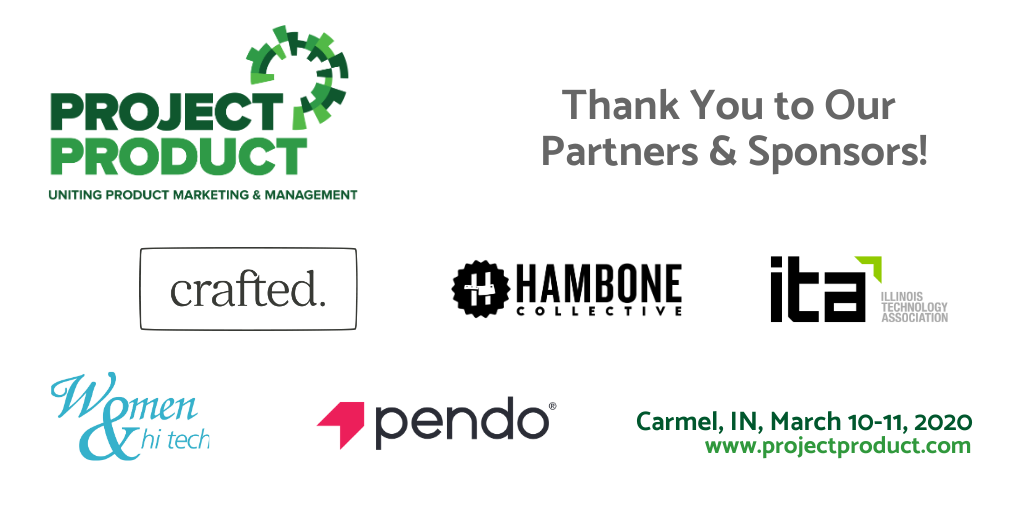 Be sure to join the conversation! #ProjectProduct20. For more information, visit www.projectproduct.com.

56th Street Productions (56th Street) reserves the right to use any photograph/video taken at any event sponsored by 56th Street without the expressed written permission of those included within the photograph/video. 56th Street may use the photograph/video in publications or other media material produced, used, or contracted by 56th Street including, but not limited to: brochures, invitations, social media, television, websites, etc.
To ensure the privacy of individuals and children, images will not be identified using full names or personal identifying information without written approval from the photographed subject, parent, or legal guardian.
A person attending a 56th Street event who does not wish to have his/her image recorded for distribution should make his/her wishes known to the photographer, and/or the event organizers, and/or contact 56th Street at info@56stp.com in writing of his/her intentions and include a photograph. 56th Street will use the photo for identification purposes and will hold it in confidence.
By participating in a 56th Street event or by failing to notify 56th Street in writing your desire to not have your photograph used by 56th Street, you are agreeing to release, defend, hold harmless, and indemnify 56th Street from any and all claims involving the use of your picture or likeness.
Any person or organization not affiliated with 56th Street may not use, copy, alter, or modify 56th Street photographs, graphics, videography, or other similar reproductions or recordings without the advance written permission of an authorized designee from 56th Street.
Thank you for your understanding and cooperation!