Project-Philly A Cappella Winter Workshop 2017

Saturday, February 11, 2017 from 9:00 AM to 8:00 PM (EST)
Event Details
NOTICE: REGISTRATION FOR FULL GROUPS IS NOW CLOSED. Ticket sales are still open for individuals who wish to attend the workshops, open masterclass, and the concert.
The A Cappella Project - Philadelphia is proud to present their SEVENTH ANNUAL A CAPPELLA WINTER WORKSHOP. The Winter Workshop provides a cappella vocal groups of all ages, experience levels, and backgrounds an opportunity to work with some of the most accomplished and revered professionals in the world of contemporary a cappella singing - all at a fraction of the cost of events of a similar caliber.
This year's Winter Workshop features a legendary clinician known the world over as "The Father of Contemporary A Cappella." Deke Sharon will be working with every full a cappella group in attendance as well as answering questions about his career, the state of Contemporary A Cappella in the world, and more. See below for his amazing credentials.
Each group in attendance will have the opportunity to attend workshop sessions with each of our clincians on a wide variety of topics AND receive a performance masterclass from Deke Sharon. Every group gets everything!
The day concludes with an informal concert featuring each of our attending groups. This concert is free and open to the public.
If your entire group can't make it, you can still attend as individuals and benefit from the workshops and performances.
SCHEDULE OF EVENTS
| | | |
| --- | --- | --- |
| 8:30 AM | Registration Opens | Lobby |
| 9:00 | Session 1 | Various |
| 10:05 | Session 2 | Various |
| 11:10 | Session 3 | Various |
| 12:10 PM | Lunch | Fellowship Hall |
| 1:15 | Session 4 | Various |
| 2:20 | Session 5 | Various |
| 3:25 | Open Masterclass - KeyStone | Fellowship Hall |
| 4:25 | Q&A with Deke | Fellowship Hall |
| 5:30 | Warm-up, concert prep | Various |
| 6:15 | Informal Concert | Sanctuary |
CLINICIANS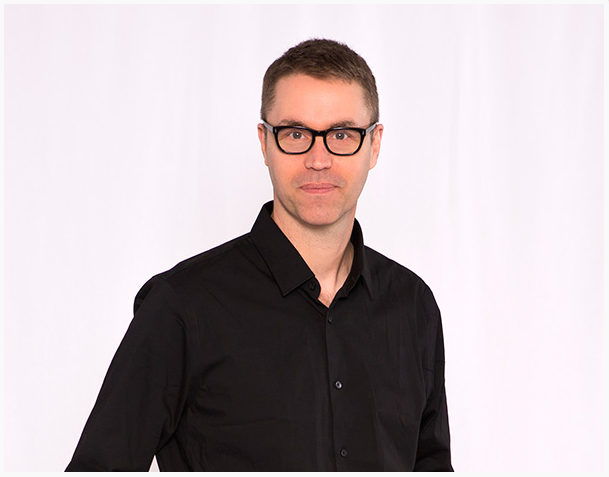 Born in San Francisco, California, Deke Sharon has been performing professionally since the age of 8, and as a child toured North America and shared the stage in operas with the likes of Pavarotti. Heralded as "The Father of Contemporary A Cappella," he is responsible for the current sound of modern a cappella, having created the dense vocal-instrumental sound in college, subsequently spreading it around the world.

Deke produces "The Sing-Off" worldwide (USA, Netherlands, China, South Africa), which had the highest ratings of any new, unscripted television show in the US in 2009, and was the third highest rated show on NBC in 2010. In addition, Deke served as arranger, on-site music director and vocal producer for Universal's "Pitch Perfect" & "Pitch Perfect 2" starring Anna Kendrick & Rebel Wilson.

Deke founded the Contemporary A Cappella Society while in college, and is responsible for many seminal a cappella programs, including the CARAs (Contemporary A Cappella Recording Awards, ICCAs (International Championship of College A Cappella), BOCA (Best of College A Cappella Compilation), the first contemporary a cappella conferences (the A Cappella Summit), the Contemporary A Cappella League, the professional ensembles Voasis and Vocalosity, and Camp A Cappella.

He is also contemporary cappella's most prolific arranger, having arranged over 2,000 songs, with many of them in print worldwide with Hal Leonard/Contemporary A Cappella Publishing. He has written 3 books: "Acappella Arranging" (2012), "A Cappella" (2015) and "The Heart of Vocal Harmony" (2016). He is also the vocal orchestrator for the Broadway's first a cappella musical: In Transit (2016).

As the founder, director and arranger for the House Jacks for almost 25 years, the original "Rock Band Without Instruments," Deke shared the stage with countless music legends, including Ray Charles, James Brown, Crosby Stills and Nash, Run DMC, The Temptations, LL Cool J and the Four Tops, and performed for luminaries including President Bill Clinton. The House Jacks have eight albums, and dozens of international tours to their names, including multiple appearances Carnegie Hall, and performed the Monday Night Football Theme with Hank Williams Jr. in 2011.

He has produced dozens of award winning a cappella albums (including Straight No Chaser, Committed, Nota, Street Corner Symphony and the Tufts Beelzebubs), created a cappella groups for Disneyland and Disneyworld, and frequently tours the world teaching a variety of topics to students and professional singers. His voice can be heard in commercials and video games, including "Just Dance Kids 2." He is one of only 20 honorary members of the Barbershop Harmony Society since 1938, as well as an honorary member of BYU Vocal Point, and received CASA's lifetime achievement award in 2016. You can see him on television on Lifetime's "Pitch Slapped" (aka "Pitch Battle" in the Philippines, and "A Cappella Battle" in Israel).
KeyStone A Cappella, founded in 2011, is a professional six-voice contemporary a cappella group based in Philadelphia, Pennsylvania. The group's catalog encompasses a range of indie-folk, Top 40 and alternative songs from the last forty years. Bonded by a passion for music and performance, the members of KeyStone immensely enjoy connecting with the audience and each other.
KeyStone has performed in many venues throughout Pennsylvania, New Jersey, Delaware, and Maryland, including World Cafe Live at the Queen Wilmington, World Cafe Live Philadelphia, Hard Rock Cafe Philadelphia, and Maryland Hall for the Creative Arts. Performance highlights include appearances at the Princeton music Festival and the WHYY Connections Festival; opening for Grammy-nominated super-group The Bobs as well as for a cappella legends The Groovebarbers, featuring Sean Altman, Steve Keyes, and Charlie Evett of Rockapella; and assisting in a flash-mob marriage proposal (and later singing at the wedding of the happy couple!).
In addition, KeyStone was nominated for six Contemporary A Cappella Recording Awards for their albums Unlocked and Ugly Sweaters and has competed in the Harmony Sweepstakes Mid-Altlantic Regionals at The Birchmere in Alexandria, VA. The group has also hosted a noational a cappella festival in Philadelphia, taught various workshops, and facilitated master classes for several high school, collegel, and post-collegiate a cappella groups. KeyStone is deeply committed to connecting to the a cappella community and furthering a cappella's development as an art form.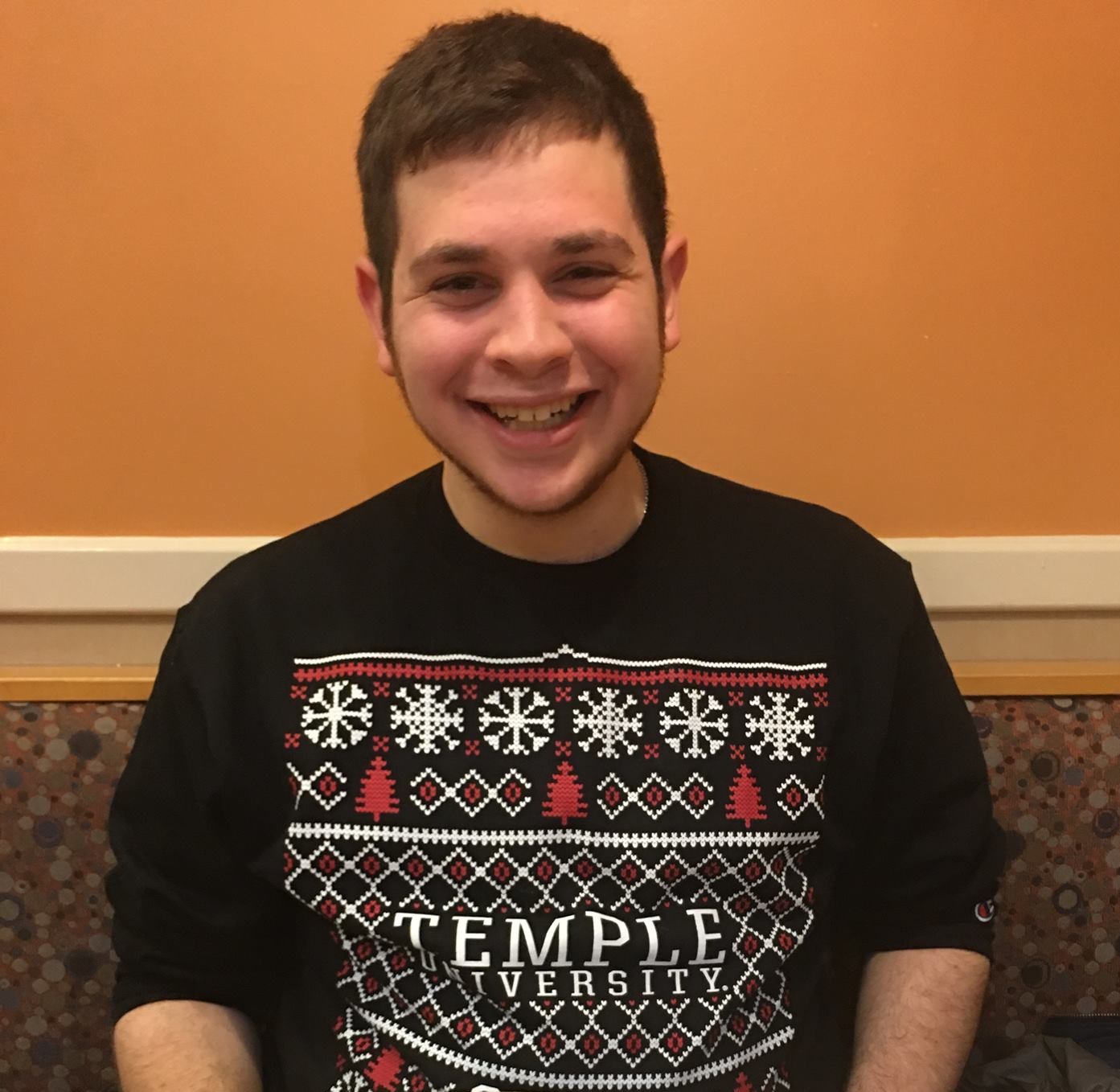 Steven Hoffman is an experienced performer and arranger of all types of music. He is a junior at Temple University, studying Music Education and Classical Voice. Steven is a member of Pitch Please (LGBT+ Advocacy A Cappella), Temple Concert Choir, and Early Music Ensemble. He is also a brother of Phi Mu Alpha Sinfonia. Before, he attended Brandeis University, where he co-founded and directed No Singer Clef Behind. A native of the Philadelphia area, he has been a member of Ace Harmony (Lower Merion HS) and Project-Philly. Steven was a coach for the Project-Philly Arranger Academy. He also served as a masterclass clinician for the 2016 Project-Philly Winter Workshops.
FAQs
Are there ID requirements or an age limit to enter the event?
There are no ID requirements. Workshop attendees should be high school age or older. The evening concert is open to audience members of all ages.
What are my transport/parking options getting to the event?
Parking at the church is free and available. St. Luke the Evangalist is also within walking distance of SEPTA train and bus stations.
Are meals included with my admission?
Lunch is on your own, and we will conclude the Workshop before dinner. For lunch, high school students should plan to bring their own bag lunch, or we can suggest some local restaurants for you to call and have food delivered. Collegiate and adult attendees are permitted to leave the building for lunch or can order in or bring your own. We also recommend bringing a snack and water to consume during the day.
What can/can't I bring to the event?
You may bring your own water and snacks/bag lunch, electronic devices, etc. The concert at the end of the day is informal, so don't worry about dressing up (unless you want to!). Wear comfortable clothing for a day of sitting, standing, and singing.
Where can I contact the organizer with any questions?
Email Director of Education Tom West with any questions at tom [at] thomasjwestmusic.com
Is my registration/ticket transferrable?
Yes - please contact Tom West to make a transfer.
Can I update my registration information?
Yes - please contact Tom West to update your information.
Do I have to bring my printed ticket to the event?
You do not have to bring a printed ticket to attend the workshop sessions. Proceed to the registration table at the beginning of the day.
What is the refund policy?
If the event is forced to cancel due to snow, Project-Philly will be able to refund a portion of your registration fee after any impending expenses for the event have been assessed. Any person who is unable to attend the workshop can get a full refund of their registration fee if your request for refund is received no later than February 27, 2017.
The name on the registration/ticket doesn't match the attendee. Is that okay?
That's fine. Please contact Tom West in advance to update your registration if possible.
Does each member of our group have to purchase a ticket? 
Yes. Each group member must purchase the ticket appropriate for their level of participation. High School group members are $10 each, Collegiate group members receiving a masterclass are $15 each, and Post-Collegiate group members are $20 each.
Can one person (such as a director) make a ticket purchase for the entire group at once?
Yes. In fact, having one person collect funds and buy the correct number of tickets is a good way to avoid any "stragglers." If you are registering multiple people as part of a group that will be receiving a masterclass and performing, please fill out this online form. 
Can we pay by check?
Yes. Checks should be made out to "The A Cappella Project - Philadelphia". Please contact Tom for the correct mailing address.
We don't have a "beatboxer" in our group. Can we still attend/perform?
Absolutely! We welcome vocal groups of all kinds, including community choral groups with a more traditional repertoire.
I am not part of a group, or my group can't make it. Can I still come as an individual?
Yes! In fact, sending one or two representatives from your group to soak up all that knowledge and bring it home is a great idea.
When & Where

St. Luke the Evangelist Roman Catholic Church
2316 Fairhill Avenue
Glenside, PA 19038


Saturday, February 11, 2017 from 9:00 AM to 8:00 PM (EST)
Add to my calendar
Organizer
The A Cappella Project - Philadelphia is a registered 501(c)(3) charitable organization dedicated to the education and promotion of a cappella music in the Philadelphia area. As such, we have a multi-faceted mission:

Project-Philly is a charitable organization.

Our primary mission is to raise funds for local scholarship funds based in the arts. Currently, we are funding the Ani Fiordimondo Performing Arts Scholarship Fund, administered by the Walnut Street Theatre. Every year a scholarship to the Walnut Street Theatre's summer camp is given to a promising student in need who exhibits the spirit and dedication that we remember in Ani. All of our proceeds are donated the the scholarship fund, and we at Project-Philly fully support the Walnut Street Theatre and their mission in arts education. All of our proceeds are donated the the scholarship fund.

Project-Philly is an educational organization.

Through our our performing groups and workshops, Project-Philly gives members and non-members alike the tools to succeed in a contemporary a cappella group. These include skills such as arranging styles and techniques, sight-reading, vocal percussion and other extended techniques, recording techniques, direction, and group management. Our groups function as a lab environment for members to practice and perfect these skills under the supervision of experienced a cappella singers and certified music educators. Our membership is drawn from many different schools with many different a cappella traditions and we encourage the exchange of ideas between schools as a means of promoting a cappella music as a whole.

Project-Philly is a social outreach organization.

Our membership is drawn from collegiate singers and young post-collegiate adults. The atmosphere of our groups promotes relationships between those two groups of people, and allows them to learn from and serve as role models for each other.