Event Information
Location
First Covenant Church of Oakland
4000 Redwood Road
Oakland, CA 94619
Refund Policy
Contact the organizer to request a refund.
Eventbrite's fee is nonrefundable.
Description

What's the difference between unaccompanied minors, refugees, and asylum seekers?
Why do so many of them come to the East Bay?
How do I get a handle on this daunting issue from a local perspective, and what can I do?
If you've been asking yourself these questions, you're not alone. Project Peace has invited a panel of experts to share a localized understanding of the border and how it is shaping the East Bay in a few key areas: education, housing, the legal system, and policy.
Join us to learn more and take part in an uncomfortably informed discussion about this phenomenon that affects our lives in seen and unseen ways.
The panel will present on their respective topics and answer audience Q&A. Following the discussion, meet the panelists and our partners at our East Bay Agency Fair for ways to directly engage.
Panel Discussion
East Bay Context: Rev. Deborah Lee
Personal Narrative: Pastor Douglas Oviedo
Education: Lauren Markam
Housing: Sophia DeWitt
The Legal System: Carolina Martin Ramos
Policy: Galatea King
Agency Fair
Ticket Discounts
Buy a Three-Ticket Bundle and save $5 per ticket! This 3-for-$30 deal will expire on January 30th.
Should the cost of the ticket be an obstacle, please email jen@projectpeaceeastbay.org.
Book Giveaway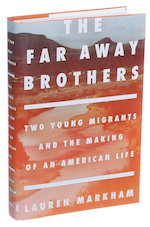 The first 10 people to buy a Three-Ticket Bundle will receive a copy of Lauren Markham's award-winning book "The Far Away Brothers". The book offers a holistic picture - blending true narrative with historical context - following the story of identical twin brothers' upbringing in El Salvador, flight to the U.S. as unaccompanied minors, and their attempts to build a life while fighting their immigration case in Oakland, California. There will be lots to process after the event, so bring your friends with you! All bundle ticket sales expire January 30th so don't delay!
Speaker Bios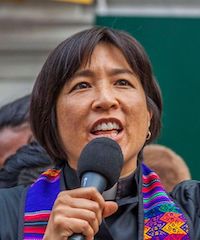 East Bay Context: Rev. Deborah Lee is the Executive Director of the Interfaith Movement for Human Integrity. As its former Program Director, she built up the Immigrant Justice program of the organization, engaging dozens of congregations in Northern California to become Sanctuary congregations and to respond to the wave of migrant youth and families and the detention and deportation crisis. She has consistently sought to strengthen the voice and role of faith communities in today's social movements. Rev. Lee is the daughter of immigrants and part of the Chinese diaspora that has taken her family through Southeast Asia, Mexico and now the United States. She is an ordained minister in the United Church of Christ.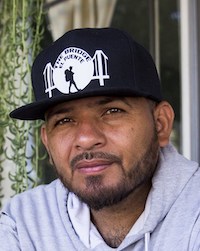 Personal Narrative: Pastor Douglas Oviedo is an organizer currently living in the Bay Area who fled gangs in Honduras because of his religious ministry and community political activism. He was among the first asylum seekers sent back across the U.S. southern border under the Trump administration's remain-in-Mexico policy and is one of a handful of cases that won asylum. In response to the lack of space in Tijuana's migrant shelters, Oviedo helped to lead the construction of Casa Hogar del Puente, a shelter for migrant women and children under the remain-in-Mexico program. If his asylum is finalized, he hopes to bring his wife and three children to the U.S. as well.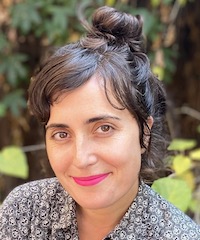 Education: Lauren Markham is a writer and educator who has spent more than fifteen years working at the intersection of immigration and education. She is the author of the award-winning 2017 book, The Far Away Brothers: Two Young Migrants and the Making of an American Life. As an administrator at Oakland International High School, a public school serving 100% newly-arrived immigrant students, Lauren directs the school's Learning Lab and was instrumental in building the school's socio-emotional services and non-academic programming in service newcomer students and families. Her writing on education and migration has been published in outlets such as The Guardian and The New York Times.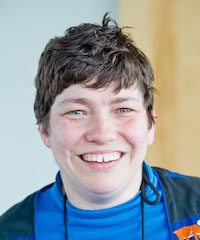 Housing: Rev. Sophia DeWitt is an ordained minister in the United Church of Christ, is a native of Fresno, and is currently Program Director at East Bay Housing Organizations (EBHO). She holds a Master of Divinity from Emory University and a B.A. from Mills College. Previous to joining EBHO. Rev. DeWitt served at Fresno Interdenominational Refugee Ministries (FIRM, Inc.) for 11 and a half years directing and designing multiple programs to serve and empower refugees of all generations, from early childhood to elder programs, with a special focus on housing justice and health access.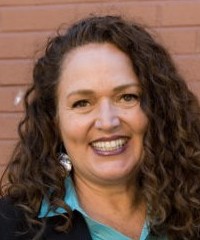 Legal Systems: Carolina Martin Ramos has worked within social justice movements as a human rights and immigration attorney, performing artist, teacher, and activist in San Diego, San Francisco, Los Angeles, New Mexico, Indian Country, Mexico, and Guatemala. She has special experience representing indigenous migrants and women including, transgender women fleeing severe gender violence in Latin America. Carolina has been working in social movements since she was a young person in the San Francisco Mission District in the 1980s and 1990s. She is proud to return home to the Bay Area to work with Centro Legal de la Raza in Ohlone territory as their Director of Programs & Advocacy.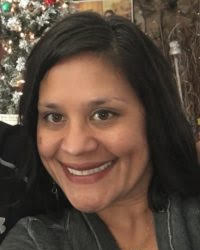 Policy: Galatea King has been working with communities and organizations in the Bay Area focused on social justice, cultural resiliency, and faith-based organizing, locally and abroad, for the past 15 years. She is the Northern California Regional Organizer of Interfaith Movement 4 Human Integrity, wher she supports, strengthens, and builds solidarity capacity among people of faith in Northern California, with a focus on immigrant justice and ending mass incarceration.
Date and Time
Location
First Covenant Church of Oakland
4000 Redwood Road
Oakland, CA 94619
Refund Policy
Contact the organizer to request a refund.
Eventbrite's fee is nonrefundable.