Description
Are you an experienced professional looking to advance your career? Have you led projects successfully in your current role or past roles? Do you like the challenge of coordinating people, meeting deadlines, and managing budgets? If these questions ring true for you, then we invite you to attend our career networking event, Project Me: A Project Management Career Panel, hosted by Propeller Consulting and moderated by Mac's List.
Project management is a great foundation for a diverse range of career paths and we've put together an awesome panel of community leaders! Our panelists have used their project management skills to build their careers in their respective fields of consulting, marketing, and technology. The panel will be moderated by Mac Prichard, founder, and publisher of Mac's List, an online platform that connects talented professionals with meaningful, local work opportunities. Example questions include:
What has led you to where you are today?

What makes an effective project manager?

What are the opportunities for career growth as a project manager?

What are the biggest challenges to making a career switch?
Agenda & Timing
5:30 Registration and mingling begins
6:00 Introductions and panel discussion
6:45 Audience Q & A
7:15 More mingling
7:45 Evening concludes
---


About our Panelists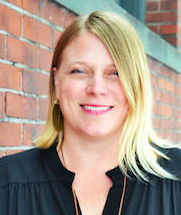 Brooke Graham
Brooke Graham is currently a Consultant at Propeller and has more than 10 years of experience leading strategic, operational and organizational initiatives. Prior to joining Propeller where Brooke has been both a Project Manager and a Change Manager, her background includes senior roles at Energy Trust of Oregon, where she managed projects, developed change management strategies, and standards and procedures to enhance the customer and contractor experience. Outside of leading projects, Brooke and her family (including 6 and 9-year-old children) adventure to different parts of Oregon, trying to spend as much time as possible outdoors.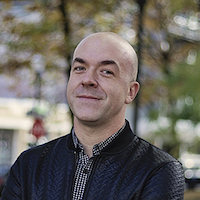 Nathan C Bowser
Nathan C Bowser is a Digital Marketing Manager at Mambo Media. Nathan helps his clients build meaningful connections through compelling content, strategic insights, and a passion for building delightful experiences. When he's not on social media (@nathanc on Twitter), Nathan is usually exploring Oregon's bounty with some combination of kids, dogs, and bicycles.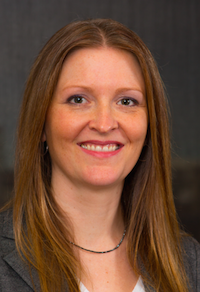 Katie Carpenter
As the Vice President of Service Operations at Smarsh Inc., Katie Carpenter is responsible for planning and implementing cross-departmental initiatives and processes that increase business efficiency and effectiveness as well as developing and monitoring department-level KPIs and reporting for each level of the Service organization. Prior to leading the Service Operations team, Katie served as the Director of Performance Improvement where she was responsible for performance improvement across the whole organization. Away from the office, you can often find Katie at the rock-climbing gym or walking her dogs through her neighborhood park.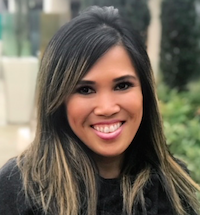 Janice Lefebvre
Janice Lefebvre has more than 10 years of experience in project management at Cambia where she has worked for 17 years. She started as a Project Analyst, then moved into a Project Manager role, and is currently Manager of the Project Management Office. Janice has implemented strategic initiatives that significantly impact the business and IT delivery teams. It's been an exciting journey for Janice, and she is finding herself continuing to grow professionally.
About the Moderator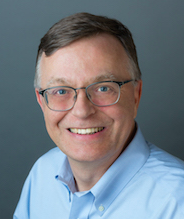 Mac Prichard
Mac Prichard built two small businesses on the strength of his professional network, and he has taught thousands of people how to grow through careers through their relationships with others. Mac shows job seekers and employers how to break down the barriers between them by teaching empathy, curiosity, and people-focused hiring with a practical, nuts-and-bolts style. Mac believes in the power of business as a force for good, and he's proud to own two registered B Corporations. He is also the author of "Land Your Dream Job Anywhere" and host of the weekly career advice podcast Find Your Dream Job.
---
FAQs
How can I contact the organizer with any questions?
Please email jnelson@propellerpdx.com.
Will you receive my email address?
Yes, and by registering, you consent to receive emails from Mac's List and from Propeller, but don't worry, you can easily unsubscribe.
What are my environmentally-friendly transportation options?
Propeller's office is located near a few TriMet transit lines, including but not limited to: Bus Lines 4, 8, 9, 16, 20, 35, 43, 44, 77, Portland Street Car (NW Couch and 10th or 11th), MAX (Green, Yellow) NW 6th and Davis stop, MAX (Blue, Red) Old Town/Chinatown stop. Indoor bicycle parking is also accessible.
What's the refund policy?
No refunds, sorry.