Project Management Training

Wednesday, November 2, 2016 from 8:00 AM to 5:00 PM (CDT)
Event Details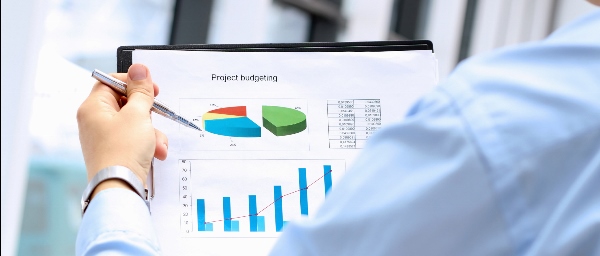 Business Projects have become a "love-hate" fact of life for those of us who have had the pleasure, or pain, to be part of one. What makes the greatest business projects so successful, and what makes others so unbelievably painful? We know it's more than just the Project Leaders, more than a really great team, but what else is there? Our course centers on several key aspects to the successful delivery of a business project. Some of these key aspects are value, calidation, feasibility, planning, deployment, sustainability and exiting. The structure of a project and the expectations of the key phases (stage gates) of a project will be taught in this course.
Class summary:
In this class we dedicate a full day (9 hours) to our participants, and provide our prefered text book that all atendees can take home to keep. We will thoroughly go through topics, answering questions and practicing your newly attained skills with exercises. We start our course in the morning, take a lunch break, and then finish by the afternoon. A boxed lunch is provided for our participants.
You will leave this session with:
1. Examples of effective best- practice tools and templates. 
 You will be armed with the best and most valuable  planning, monitoring and managing templates with real- world examples of how they are to be used.  Go home with a variety of new tools that will increase your efficiency.  
2. Awareness and examples of key project management protocols. 
Death by meeting - we've all been there. A poorly facilitated meeting leads to poorly facilitated projects, criticism for those who are involved and praise for those who are not. Learn how to stop this nightmare! 
3. Communication matrix assuring communication and responsibility.
With this sample matrix every team member will know exactly what is expected of them and who they can rely on to support their deliverables. Meeting expectations starts with successfully communicating expectations!
4. Ability to facilitate a successful project planning methodology.  
You will learn how to build consensus of milestones, deliverables and communication plans with your entire team. Milestone #1 should  be "when the team is launched." Launch with consensus for every project!
5. Risk management methodology that is easy to use and facilitate.
Achieve an understanding of how to evaluate and rank risks according to criticality and impact. We will also teach you how to remove subjectivity and define classification protocols of Awareness, Mitigation and Reduction.
6. Energized excitement about facilitating your next project.
Plan to bring your project outline, and we will review your plan as a class session. We will put these new tools and concepts to the test. You will leave the session with your project plans already in motion!
Member and Non-Member Pricing:
Member Price  $ 199
Non-Member Price  $ 399 
When & Where

Boerne Business Commons
10004 Johns Rd.
Boerne, TX 78006


Wednesday, November 2, 2016 from 8:00 AM to 5:00 PM (CDT)
Add to my calendar
Organizer
Great Family
Great Family was founded by business people for business people. By coming together we have combined our experience and knowledge to build and give best practice classes and seminars for the everyday business person. We focus on subjects important to our clients and format our classes to work with any schedule. Simply put, training people how to do things well is what we do.
If we don't provide a class in the subject you are looking for, let us know! We want to know what you need to be Great in Business and Life!
Project Management Training