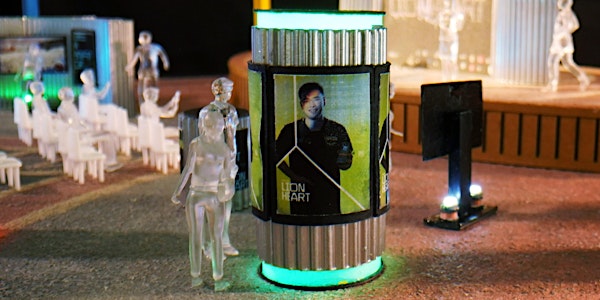 Project Lionheart Launch Exhibition
Project Lionheart will debut its launch exhibition from 6 to 12 October at Ang Mo Kio Central Stage, featuring an art installation - HOPE.
When and where
Location
Ang Mo Kio Central Stage @ Ang Mo Kio Town Centre Ang Mo Kio Avenue 6 Singapore, 569805 Singapore
About this event
The Covid-19 pandemic has been one of the biggest crises to hit our shores but it has also shown us the best of the Singapore spirit. We Are Majulah, a social movement that focuses on community and identity building initiatives, hopes to celebrate the Singapore Spirit that has helped us navigate through the pandemic and will continue to move the nation forward with a ground-up initiative, Project Lionheart.
Project Lionheart seeks to highlight and champion five core qualities - Hope, Duty, Compassion, Invention and Strength, that have shone through the pandemic. The initiative aims to collect stories of poignant lived experiences from the ground and share them with the community as sources of inspiration through art installations, wall murals, music & theatre performances, and short films by more than 30 local artists, muralists, filmmakers and musicians from October 2022 to January 2023.
Additionally, in partnership with Project Lionheart, The Majurity Trust has pledged $100,000 to the SG Strong Fund to aid ground-up initiatives in Singapore. The public is encouraged to share their own incredible stories with Project Lionheart and inspire more ground-up initiatives supported by the SG Strong Fund.
A launch exhibition will debut from 6 to 12 October at Ang Mo Kio Central Stage and continue to travel and transform heartland spaces with stories and art till January 2023.
Open to the public, the launch exhibition will feature a key art installation by Lee Wei Lieh (Wei) from Very Small Exhibition, a collective that creates interactive and meaningful public art. Wei will be transforming his famous LOVE light art sculpture into HOPE, which will be lit in rainbow colours. Visitors are invited to pen their own messages of hope on boards behind the art installation. There will also be an AR filter with inspirational quotes about hope for visitors to enjoy.
Beyond the art installation, the Project Lionheart debut exhibition will feature up to 20 community stories that have displayed the spirit of Hope, Invention, Compassion, Duty and Strength through individuals' actions, efforts, and deeds during one of the most challenging periods for our nation.
Over the weekend, visitors will also be treated to musical performances by local artists NyaLi, Weish and Dru Chen.