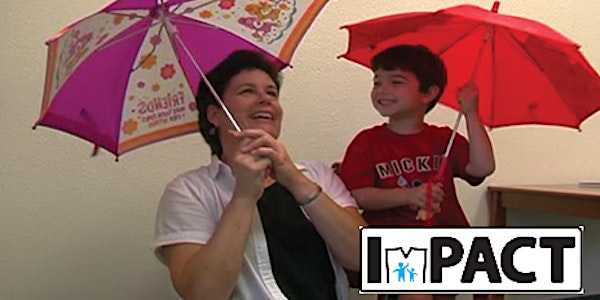 Project ImPACT Virtual Advanced Course
Project ImPACT Virtual Advanced Course
Refund Policy
Contact the organizer to request a refund.
About this event
The Virtual Advanced Course will be held over 4 days (May 23-26, 2022) from 12:00pm - 3:30pm ET.
ABOUT PROJECT IMPACT:
Project ImPACT is recognized as one of the most effective coaching programs for parents of young children with autism spectrum disorder (ASD) and related social communication delays. Project ImPACT teaches parents strategies they can use to help their child develop social, communication, imitation, and play skills, during daily routines and activities. Project ImPACT is supported by research and based on developmental science and ABA principles. It is considered a Manualized Intervention Meeting Criteria by the National Clearinghouse on Autism Evidence and Practice (NCAEP).
ABOUT THE ADVANCED COURSE:
This virtual course is open to providers who would like to use the Project ImPACT intervention with children with social communication delays, including autism. The virtual course will use a combination of lecture, video review, role play, and small group discussion to introduce attendees to Project ImPACT Second Edition curriculum. Attendees must complete the 6-hour Beginner e-Course prior to attending the workshop. Attendees will receive a link to the Beginner e-Course a minimum of 2 weeks before the workshop.
The cost of the 4-day Advanced Course is $675.00, which includes the Beginner e-Course and the e-Book of the curriculum, Teaching Social Communication to Children with Autism 2nd Edition, Coach and Parent Manual set.
ABOUT THE TRAINERS
The workshop will be conducted by Brooke Ingersoll, Ph.D. and Laura Balogh, MA. Dr. Ingersoll is a licensed psychologist, Board Certified Behavior Analyst, and the co-developer of the curriculum. She has published numerous research articles and book chapters on evidence-based interventions for children with autism spectrum disorders. Ms. Balogh is an early interventionist who has worked with children with ASD for over 12 years. She works as a Special Instructor the Philadelphia Early Intervention System and is completing her certification as a behavior analyst.
CEUs
Attendees can receive a total of 21 BACB CEUs for completing the Beginner e-Course (7 CEUs) and the Advanced Course (14 CEUs).
For questions about the training, please contact us at ingers19@msu.edu.