Description

New York Times platinum best selling author and screenwriter of the book and movie entitled "Same Kind of Different as Me" --- this will prove to be an exciting and inspirational evening with plenty of joy and laughter!
Ron Hall's life was centered around a successful career as an international art dealer and a passion for his Rocky Top ranch on the Brazos River. All that changed in 1998 as a result of an encounter with a homeless man, Denver Moore, who was threatening to kill everyone in the Fort Worth, Texas homeless shelter where Ron and his wife Deborah had begun to volunteer two weeks earlier.

Come and be impacted by the rest of the incredible true story that inspired millions...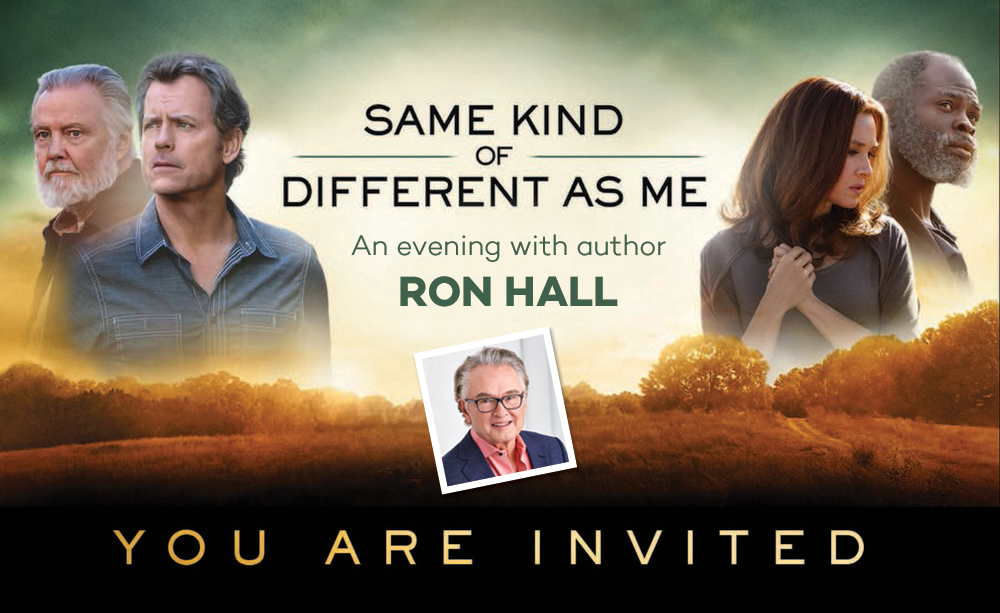 This is a FREE EVENT, but please consider sponsoring a seat or a table to support the mission. Corporate sponsorships are also available - Please call (406) 549-HOPE for details.


Helping People...Restoring Hope...Changing Lives!