Location
GSV Labs
585 Broadway Street
Redwood City, CA 94063
Description
Angel Launch is a leader of tech events connecting startups and investors in Silicon Valley and Los Angeles. We are pleased to partner with Project Heha to produce the Super Happiness Challenge Final Pitch Day.

This event is free for attendees, investors and press.


Details about Competition for Event:
https://www.superhappinesschallenge.com/
The Super Happiness Challenge is one of the first initiatives of Project HeHa—a worldwide movement to help people achieve super happiness, and co-create a happier world. The Super Happiness Challenge calls for ideas and startups that share the same mission as Project Heha to co-create a happier world. We have received over 500 submissions from all over the world. The 10 finalists will be showcasing their startups or ideas on stage. We will have keynote speaker and investors panel to share the trend and view on happiness and technology innovation.
---
Agenda:
1:00-2:00pm Registration starts and Booth demonstration
2:00pm-5:00pm Program

Opening Remarks
Pitches from Idea Finalists
Keynote speaker Joi Ito, MIT Media Lab Directo
Pitches from Startup Finalists
Investors Panel: How startup culture influence happy outcome?
Marlon Evans, GSV Labs
Mark Iwanowski, Global Visions Silicon Valley

Ish Dugal, RUSNANO
Awards Presentation

5:00pm-6:00pm Cocktail Party and Networking
___________________________________________________
STARTUP FINALISTS PRESENTING:

BLITAB® is the first ever Braille tablet with an innovative actuating technology to create tactile text and graphics. The "iPad" for the blind. Their patented invention is the smart tactile display technology that can be multiplied into various industries. BLITAB® allows for the first time blind users to learn, work and play with one mobile device; have digital access to information in real time. BLITAB® converts any document into Braille text; little dots "tixels" raise immediately from the surface and then fall down again. Worldwide there are more than 285 million blind and visually impaired people (WHO, 2012).Only 1% of all published books are available in Braille, the fundamental tool for education and literacy of blind people. BLITAB® brings tremendous positive change at minimal end-user cost.

Mush is the number one app for new parents in the UK (App Store Jan-Sep '17). Becoming a mum is brilliant, but it can also be lonely. Mush exists to fast-track women into their new lives as mums by finding mums nearby with kids the same age, giving them a list of local recommended places near them, and providing them access to a local messaging board with other mums. It is Facebook for mums. It is taking mum communities into the 21st Century. It is the platform for millennial mums.

SidekickHealth delivers an engaging health-behavior change platform to predict, prevent and manage lifestyle-related diseases. Our B2B SaaS model helps providers and employers achieve better health outcomes, experience and financial performance at scale. We combine behavioral economics, A.I. and gamification to motivate lifestyle change for those most in need (e.g., the 50% of adults with low health literacy, at-risk populations). Our platform empowers users to manage their health (diet, exercise, stress) and lets administrators review data and communicate remotely with users on their journey to better health. When adding SidekickHealth to in-person programs, customers have seen a three-fold increase in participants achieving their weight-loss goals, as well as higher program adherence.
Suggestic's app gives users actionable food suggestions based on their personalized nutrition plans. Individuals select, subscribe and buy from our marketplace of nutrition and dietary plans. Each user then receives real-time real-world suggestions of what menu items to eat at any restaurant, what products to buy at the grocery store and what to cook at home. Suggestic is an app that tells you precisely what you should order or buy based on your personalized diet or nutrition plan. Augmented Reality overlay for restaurant menus 10+ bestselling authors and optimization labs 6 provisional patents including deep learning.
Small-scale farmers live in rural areas without access to the internet - isolated from information and resources they need to prosper. They produce 70% of the world's food so this matters to all of us. Which is why we have created Wefarm - the world's largest farmer-to-farmer information sharing network. Our mission is simple - connect every farmer - as we believe no one else knows more about farming. Utilizing the latest AI technology, Wefarm works by SMS and online. Our service enables farmers to share and access vital information on anything from how to battle a disease to how to increase their income. All without leaving their farm or spending any money. Our growth is unprecedented - we have already registered over 320,000 farmers who use Wefarm twice as much as people use Twitter!
Idea track finalists include:
---
Judges: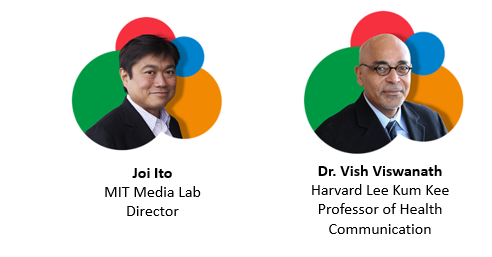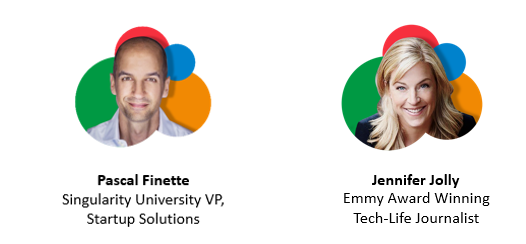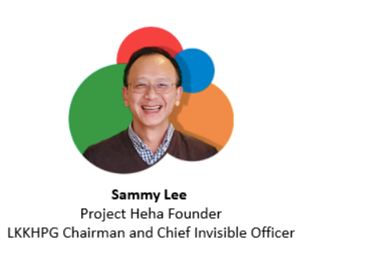 Host and Faciliator of Investor Panel: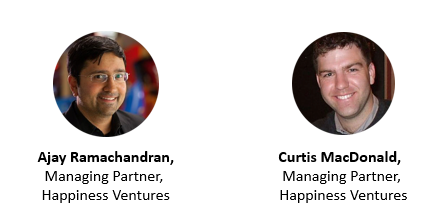 Opening Remarks