Description
Tickets are available at the door.
Saturday June 16, 2012

Cinema Connect and Kepler's Books present…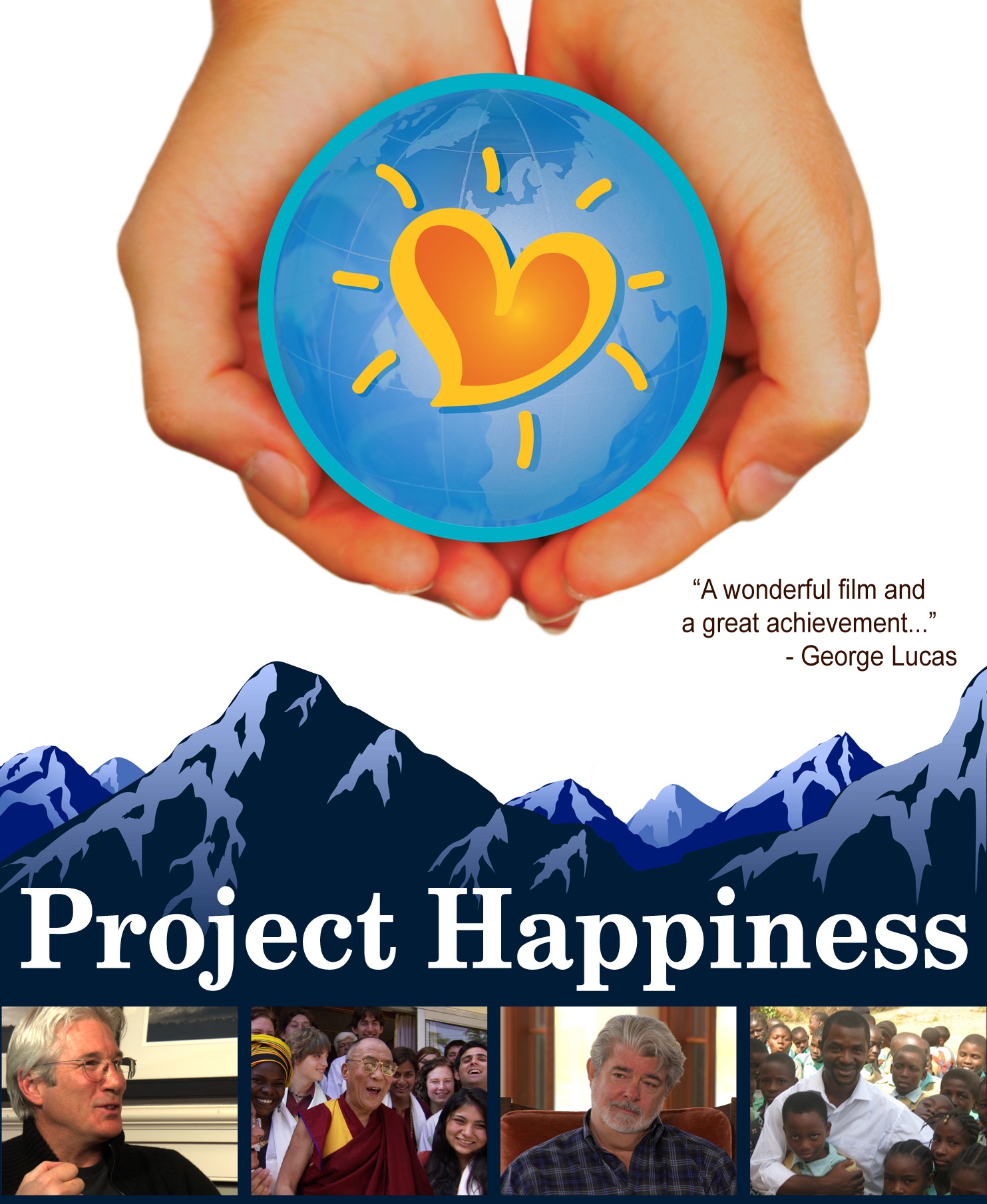 Project Happiness
Teaching Social and Emotional Skills for a Meaningful Life
Post-Film Dialogue by Randy Taran, Founder, Project Happiness
Happiness is a universal quest. But what does it really mean? In this award-winning documentary, youth from three continents interview George Lucas, Richard Gere and neuroscientist Richard Davidson on the nature of lasting happiness. Thenth ey travel to India for an unforgettable private audience with the XIV Dalai Lama. Through their eyes, gain a new perspective on how to expand your happiness and live a meaningful life. Greater happiness is possible now.
"Project Happiness is a wonderful film and a great achievement … the film has now become a curriculum used around the world to empower young people."
George Lucas, Director
Venue
Kepler's Books
1010 El Camino Blvd
Menlo Park, CA
Event Schedule
7:00pm – Doors Open
7:30pm – Film and Post-film discussion with Randy Taran, Founder, Project Happiness
Tickets
Advance $12, Door $16
Happiness – we want more! From the alleys of Nigeria and the beaches of California to the mountains of India, ordinary young people lead us on an extraordinary journey to explore the nature of lasting happiness and end up starting a movement.
Project Happiness focuses on four teens from Santa Cruz, California. Each faces personal obstacles to happiness: loss, alienation and the everyday challenges of being a teenager passing into adulthood. Project Happiness introduces them to their peers in Nigeria and India and quickly leaves lectures and books behind. In addition to connecting with each other, the teens engage in conversations with cultural icons George Lucas, Richard Gere and groundbreaking neuroscientist Richard Davidson. At the end of their year together, the three groups converge in Dharamsala, India for a rare private interview with the Dalai Lama — an event that rocks their expectations, brings more questions than answers and marks a new chapter in their lives.