Project for Placemaking - Detroit
Description
Co-Hosted by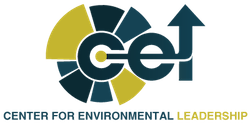 God designed us to dwell in community. In other words, we're called to live out an embodied existence with our neighbors--people living together in a shared physical place. The built environment – the way city sidewalks, streets, parks, and neighborhoods are designed and inhabited – contributes to the quality of our community life, for good or for bad. While Christian pastors and leaders are well equipped for tending to the spiritual, emotional, and social health of the community, there is often a gap in their toolkit for understanding how they can nurture community wellbeing through active placemaking. Because of this, many Christian pastors and leaders miss out on the joy and privilege of participating in the planning, design, and building of livable neighborhoods, towns, or cities that help nourish individuals and communities for generations.
This one-day workshop in Detroit is an opportunity for Christian pastors and leaders to gain some tools for understanding the built environment and the unique ways the church can answer her call to love her neighbors by stewarding the built environment. Participants will join the annual Congress for the New Urbanism (which will be in Detroit for the enitre week, June 8-11) for three morning sessions and one afternoon sesson to learn about principles of good design and great placemaking that encourages community interaction, and social and physical wellbeing. In the afternoon we'll do a walking tour to experience and see first hand what we're learning about.
In addition to the learning, this workshop will also be an opportunity to meet and talk with other local leaders and pastors about how these ideas might be fleshed out in local congregations and communities. We hope you'll join us in the conversation!
"But seek the welfare of the city where I have sent you into exile, and pray to the Lord on its behalf, for in its welfare you will find your welfare." Jeremiah 29:7
Here's How We'll Do It
You'll learn from expert p

ractitioners

principles of good urban design that foster community flourishing.

You'll participate in small group discussions facilitated by experts.

You'll take a guided walking tour through the local neighborhood so you can see and discuss the design principles that you're learning about.

Last, but not least, you'll meet new friends and become a part of a local Christian community that proactively cares about the built environment.
Cost
This event is free, but donations are accepted. Please bring a brown bag lunch (or we'll help arrange for you to place a lunch order for delivery). We'll be talking, eating, and walking during lunch.
Registration Deadline

THE ONLINE REGISTRATION DEADLINE IS June 3rd! You can register on the day of the event, but we're prefer you to register online so we can anticipate the number of people attending.
Location and Times
Location:

Gem Theatre, 333 Madison St, Detroit.

Date:

June 8, 2916

Start Time:

8:00 AM

End TIme:

5:30 PM
Schedule

8:00 AM: Introductions (Location

Gem Theatre,

333 Madison St, Detroit)

.

9:00 AM-10:00 AM

Principles of New Urbanism

b

y Andres Duany

10:15 AM - 11:15 AM

Urbanism & Sustainability

by Kaid Benfeld


11:30 AM - 12:30 PM

Coding & Zoning

by Susan Henderson

12:45 PM – 2:30 PM

:

Lunch, Discussion, & Walking Tour

2:45 PM - 3:45 PM The Cash Flow of Urbanism

by

Joe Minicozzi



4:00 PM - 5:00 PM Final Q&A
To see a detailed description of the talks and information about the speakers go to this link.
Casual with comfortable walking shoes for the walking tour.