Description
Ages 25+
Subcentral at the Iberian Rooster is the underground speakeasy that will be the newest spot for an awesome Project: First Dates Mixer! We will have AWESOME bar specials for attendees as well as finishing the night off with a performance by the Hell on Heels group!
Get FREE entry to the Hell on Heels show at Iberian with your armband from the Project: First Date singles night!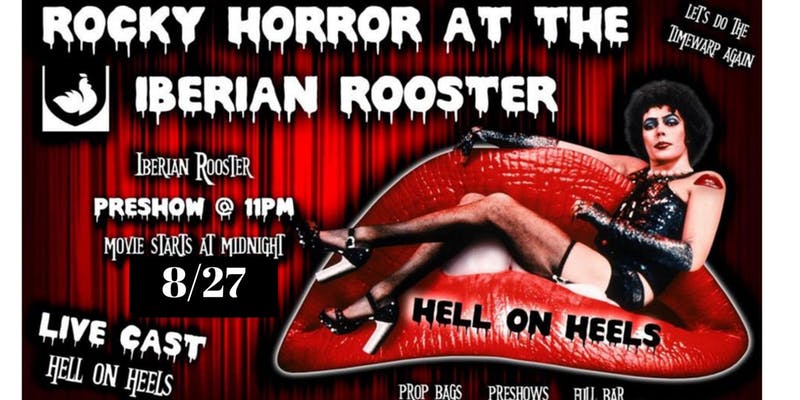 Now to the main event!
What is a PFD Singles Mixer?
A Project First Dates Mixer is a great way to escape the dating apps and dating sites. Take a step into meeting someone in a more traditional way! Mixers help make the approach easy by providing both men and women with armbands so that you know who is part of the event! Then we give everyone an incentive with tickets and ICE BREAKER question cards from the Project: First Dates card game! Guys and girls will trade tickets during the event so they can get prizes! Every different venue will have new prizes! Prizes can include 1 Drink Ticket, 2 Drinks Tickets, Gift Cards, Food Specials, Discounts on PFD products, or a free copy of the game!
Part 1 - The Mixer
Guys will receive a BLUE armband and 5 BLUE tickets
Girls will receive a PINK armband and 5 PINK tickets
Everyone will also get a Question Card from the Project: First Dates card game containing 5 questions which you will be able to use to break the ice.
Every time a guy/girl meets someone new they will trade 1 ticket with each other.
PINK tickets are currency for a Guy! After collecting 5 tickets he will then be able to trade them in to open a PRIZE BOX
BLUE tickets are currency for a Girl! After collecting 5 Tickets SHE will then be able to trade them in to open a PRIZE BOX
Part 2 - Things are HEATING up! Take them on a PFD Date
If you hit it off with someone on the event you are welcome to take that date to the next level by inviting him/her on a date where you will both play the full game of Project: First Date at a table nearby!

Dress to impress and come with a have fun attitude!