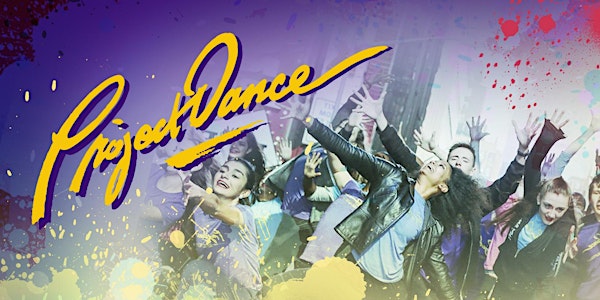 Project Dance Houston 2022
Project Dance Houston's mission to share hope and healing through dance includes 3 days of performing, training and networking.
When and where
Location
Houston City Dance Studio 1307 W. Clay St. Houston, TX 77019
About this event
About Project Dance
This three day event gathers professional, pre-professional and aspiring dancers for training, performances and networking. The weekend is centered around an all day open air dance concert that is free to the public featuring local and international dance artistry in ballet, jazz, modern, hip hop and tap. Dancers gather with a common vision: to bring hope and healing through the universal language of dance. In 2020 Project Dance will present concerts in Houston, New York City, Chicago, Paris, Pittsburgh and Oklahoma City.
Project Dance Registration Details
You will receive updated information and details for the event via email as it approches.  You may also visit our website to receive updated information leading up to the event.  Every event offers a Facebook page where you can learn more about the upcoming event and see who may be teaching and attending.
Individual/Soloist Registrants:
Dancers may register as an individual/soloist participant. You may submit a solo for the outdoor concert performance and learn the world tour group dance that is performed throughout the event. Solos are allowed at the discretion of our stage managers and not all solos are selected for the performance.
Group Registrants:
11th Registrant Free:
For every 10 registered dancers, 1 free registration can be accessed with the promocode "11thfree". At the main registration page, choose "ticket," then click "Enter Promotional Code" in the top right corner.
Group Directors:
(Please note: all company directors, teachers, studio owners, or group organizers will be referred to as "directors" going forward).
Directors who plan to participate (attend Friday's events, observe Sunday classes and/or perform on Saturday) should consider themselves a registered participant and should pay the full registration fee. Directors who are traveling with a group but not participating (only ensuring that their dancers arrive at all events) will be exempt from the registration fee. This exemption will only be offered to 1 director per group. Other teachers and directors within the group should register for the entire event. Please contact houston@projectdance.com for the non-participating director access code. Each attending dancer is required to register online.
FAQs
What does the registration include?
Registration includes attendance for all weekend events including the Check-in, Project Dance Expo, Project Dance Live Show, Outdoor Dance Concert Performance, Inspirational Gatherings (optional), World Tour Group Dance Instruction, and Master Classes. Upon registration, you will receive an email notification. Specific details for each event will be sent to participants via email.  Registration does NOT include hotels, travel, or food.
How do I submit my dance piece(s) for review?
After registration,  all directors and soloists will be sent an email with instructions to submit your pieces.  Dancers that are part of a group/studio/company will not need to submit anything.
What is your cancellation policy?
If a participant is unable to attend Project Dance after registering, for any reason, ½ of the registration fee will be returned to that participant following the date of the said event.
Is there an age limit?
There is no age limit; however, the general focus of our event is for the dancer seeking to pursue a dance career. We recognize that some groups and companies have varied ages. We ask that young dancers be chaperoned appropriately.
Can chaperones/family members come to all the events?
As a registered participant, you will be notified of the policy in place for the city you are attending. When space allows, we do open the doors to those who have traveled with a dancer. If a family member or chaperone wants to ensure that they are able to attend all events, they are welcome to register for the entire event as we cannot guarantee space for them other than viewing the free outdoor dance concert.
Is there a pro-rated fee if I can only attend part of the event?
There are no pro-rated fees available for Project Dance events. Participants unable to attend portions of the event are required to fully register.
What are the deadlines to register?
All registration deadlines will be announced on our website's individual city pages:  www.projectdance.com  We offer an early bird rate and a standard rate. 
What payment methods are available?
Secure online payments are accepted. Keep in mind that the only method of payment accepted for participants living outside the US will be credit card payments. (No international checks/money orders)
If you choose to pay by check, choose that as your payment option when you register online.
Please make checks payable to "Project Dance." Include the event's city and the registrant's name in the memo line (i.e. Houston - Sarah Smith). If you are paying for multiple registrants, please include the event's city and number of registrations in the memo line (i.e. New York - 5 dancers). Please include separately the full names and emails of all registered dancers with the check.
Send checks to:
Project Dance Attn: Houston276-H Watauga Village Dr Ste 139Boone, NC 28607
Who can I contact with additional questions?
Please email houston@projectdance.com
 Do I have to bring my printed ticket to the event?
No, you do not need to bring a printed ticket.  We will check you in by name.