Description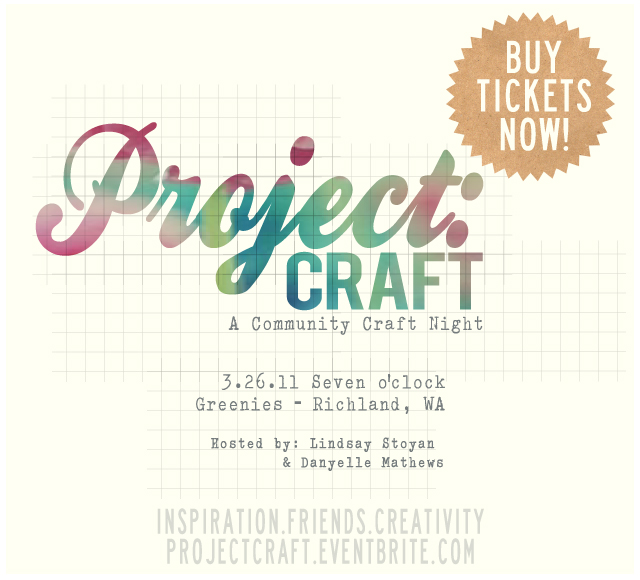 PROJECT:craft is a community craft night for locals to come together for inspiration + fun! Gather up your latest project and bring it with you to work on.
Saturday March 26, 2011 at 7 pm
Greenies
701 George Washington Way
Richland WA 99352
If you live in the Tri-Cities Washington vicinity you won't want to miss out!
We will be providing a craft kit to you upon arrival, refreshments + a sweet handmade gift.
Space is limited to the first 30 people who purchase a non-refunadable ticket.
Oh, and we'd be pleased as punch if you would help spread the word.