Sales Have Ended
Registrations are closed
You have reached the time limit to complete this form. Please return to the registration page and try again.
Event Information
Refund policy
Refunds up to 7 days before event
Sales Have Ended
Registrations are closed
You have reached the time limit to complete this form. Please return to the registration page and try again.
Join us at Project Anime: Global 2020 and register today!
About this event
Dates: Tuesday, November 17 - Wednesday, November 18, 2020
Location: Online
*VOD will be available until December 11, 2020
Visit the Project Anime website to learn more: https://project-anime.org/about-event/global-2020/
Evolving with the Events Industry
As the landscape of the industry changes rapidly in response to current events, events and businesses have been compelled to adapt accordingly. This has given rise to new uncharted ventures and opportunities, including virtual/hybrid events and unique digital engagement
Together, we strive to weather the present circumstances and establish long-term sustainability and success. Project Anime 2020 invites event organizers and business professionals to join us for engaging discussions on how to navigate these changes and shape the future of the industry.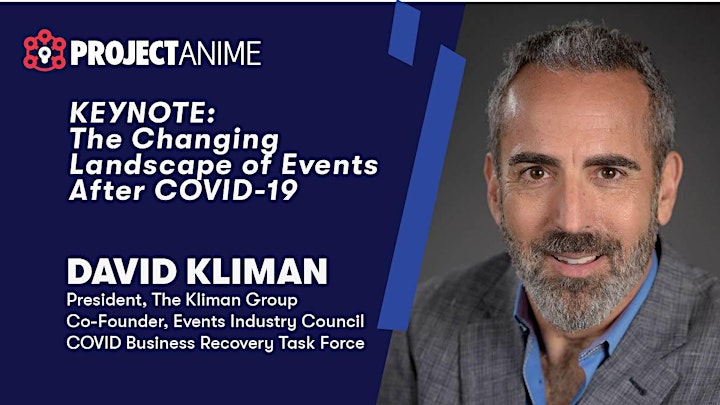 Panels include:
Anime, Manga, and Streaming Video-on-Demand – Unpacking the Power of the Fan Machine
Data Insights on Esports & Anime Fans
Communicating with Japanese: Bridging the Cultural Gap
Defining brand voice & influencer marketing
Elevating Your Event with Merchandise
GG! Buff Your Brand Through Esports
Event risk management and insurance policies
Intro to Grant Writing Workshop
and more TBA!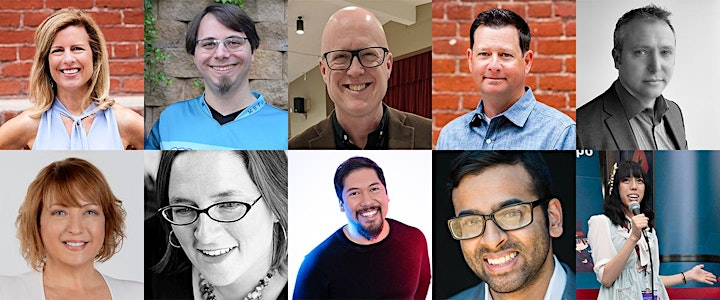 Speakers:
Carol Knight - Managing Director, The Frame Shop
Chris Stuckey - Co-Chair, MomoCon
Dallas Middaugh - Co-Founder & Executive Editor, Mangamo
David Kliman - Founder & President, The Kliman Group / Co-Founder, Events Industry Council APEX COVID Recovery Task Force
Don Williams - Founder, The Frame Shop
Gregorio Caslaenuovo - SVP, USI Insurance Services
Brett Sappington - Vce President, Interpret
John McCallum - Research Manager, Interpret
Kim Sanchez - Let's Get Grants
Kristen McLean - Executive Director of Business Development, NPD BookScan
John Davidson - Founder & CEO, Davidson Learning Center
Justin Rojas - VP of Events, Envy Gaming
Justin Varghese - Business Development, Shotcall
Meg Tsuruda - Assistant Marketing Manager, SPJA
Rochelle Kopp - Founder & Managing Principal, Japan Intercultural Consulting
Date and time
Location
Refund policy
Refunds up to 7 days before event
Organizer of Project Anime: Global 2020
Founded in 1992, SPJA is a 501(c)3 non-profit organization dedicated to celebrating and uplifting the unique and deep culture that surrounds Japanese animation. Our roots originated from Cal Animage Alpha, an anime club at UC Berkeley, which co-sponsored the first Anime Expo in 1992, along with its predecessor Anime Con in 1991.
Since then, SPJA has grown exponentially in its endeavors, with Anime Expo becoming the largest anime convention in North America, as well as establishing B2B conference Project Anime, and partnering with World Cosplay Summit to organize its US preliminary. With each unique event we produce, our purpose never strays – we aim to promote, celebrate, and educate the public about Japanese animation, manga, video games, and traditional culture.