Description
"I'll Push You": La història d'un viatge de 800 km, dos amics i una cadira de rodes.
Com a part de la campanya Faster Future, l'IBEC i el Parc Científic de Barcelona organitzen una projecció especial del llargmetratge documental "I'll Push You" , la inspiradora història de Justin Skeesuck i Patrick Gray.
Els últims 20 anys, una malaltia neuromuscular progressiva li ha anat llevant a Justin la capacitat de fer servir els seus braços i cames. Actualment requereix assistència diària en tots els aspectes de la seva vida, com menjar, banyar-se o vestir-se.
La primavera de 2012, Justin li va preguntar al seu millor amic, Patrick, si mai podrien fer junts el Camino de Santiago. La resposta de Patrick va ser simple i directa: "T'empenyeré".
El 2014, aquests dos amics es van convertir en les primeres persones a completar el Camino de Santiago en cadira de rodes. Ara estan compartint per tot el món la seva inspiradora història.
La pel·lícula serà en versió original en anglès i subtitulada al castellà
L'entrada és gratuïta tot i que s'acceptaran donatius per al projecte Faster Future de l'IBEC.
T'esperem el pròxim 8 de Novembre a les 17h a l'Auditori Antoni Caparrós del Parc Científic de Barcelona.
És necessària la inscripció: https://i-ll-push-you.eventbrite.com
Per a més informació i donacions, consulta la web del projecte Faster Future: https://ibecbarcelona.org/fasterfuture17/es/sobre-el-proyecto-giving-tuesday/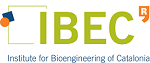 "I'll Push you": Story of an 800 Km trip, two friends and a wheelchair"
As part of the Faster Future campaign, the IBEC and the Parc Científic de Barcelona organize a special projection of the documentary film "I'll push you" the inspiring history of Justin Skeesuck and Patrick Gray.
For the last 20 years, Justin has been impaired to use his arms and his legs by a progressive neuromuscular disease. At present he requires daily assistance in all daily routines, such as eating, bathing or getting dressed.
In spring 2012, Justin asked his best friend if they both could ever walk the Camino de Santiago. Patricks' answer was: "I'll push you".
In 2014 these two friends were the first couple to complete the Camino de Santiago one of them on a wheelchair. And now, they are sharing their inspiring history all around the world.
The film will be in original version with Spanish subtitles.
Admission is free, although donations will be accepted for IBEC Faster Future project.
On screen: next 8 November at 5pm at the Parc Científic de Barcelona Auditorium Antoni Caparrós
Registration is required: https://i-ll-push-you.eventbrite.com
For further information and donations, please look at Faster Future web project:
https://ibecbarcelona.org/fasterfuture17/es/sobre-el-proyecto-giving-tuesday/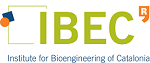 "Informació de l'organitzador: El Parc Científic de Barcelona informa que durant aquest acte es podran fer fotos o vídeos. Aquests materials podran ser utilitzats en materials de comunicació relacionats a l'acte."