Prohibition NYC Speakeasy: Historical Underground Redesigned

Saturday, April 20, 2013 from 1:00 PM to 5:00 PM (EDT)
Event Details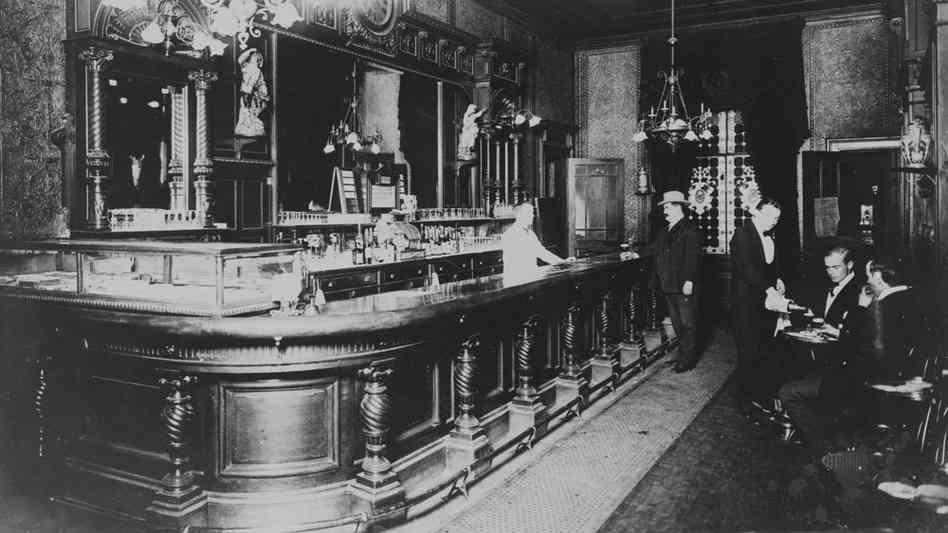 An Untapped Cities Special Event: Chefs Rob McCue and Adam Banks, from Bravo's Chef Roble & Co., who recreated the last supper of the Titanic in the epic event Dine Titanic are taking us back to a decadent era of New York City history in Prohibition NYC, a speakeasy event for 160 revelers on April 20th. The location is still under wraps, but the entry level ticket gives you access to the "Main Parlor," while the VIP ticket gives you additional access to the area "Behind the Bookcase." 
On March 20th, a limited number of tickets will be released and after procuring tickets, guests will be provided information about the menu, the collaborators and certain elements of the evening. The exact location of the cocktail party to take place in NYC, will be kept secret until 48 hours prior to the event. 
During Prohibition, a new institution called the Speakeasy was created. Though illegal, they were frequented by every sort of person including the rich and fashionable. While a speakeasy was fairly easy to find, getting in was impossible if you weren't familiar with the proprietor or the protocol. The speakeasy was the central piece in the jigsaw puzzle of the Prohibition underworld.
In this speakeasy, Chefs Rob McCue and Adam C. Banks will serve as a unique platform to enjoy the collaborations of well known culinary and libation elite. This Prohibition event will accommodate a limited audience and therefore exclusivity must be ensured