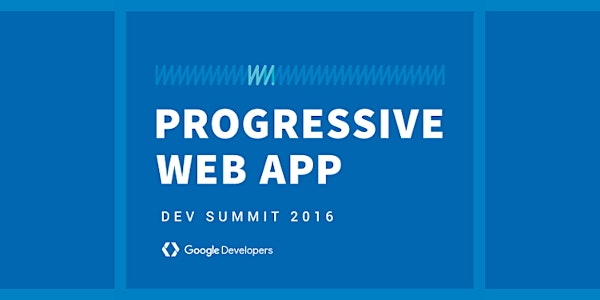 Progressive Web Apps | GDG MeetUp
When and where
Location
Cultural & Conference Center of Heraklion Romanou 712 01 Iraklio Greece
Description
16:00 | Ice Breaker - Event Info | Let's get to know each other with a cup of coffee
Feel free to pass by to chit chat, before the 18:00 keynote stream, in a relaxed mood with GDG Heraklion, know a little bit more about future plans and discuss about your projects and ideas and become an active member of the community.
18:00 | Party Viewing | Keynote from Amsterdam
Intro to Progressive Web Apps stream (YouTube viewing)
Tech Talks - Handsons | Self-paced walkthrough of code exercises to get hands-on experience with technologies that are new to developers
Local Demos | Local companies give live demos and talks about what their developers do (TBD)
Entertainment/Social | Fun & Networking
What are Progressive Web Apps?
Progressive Web Apps are experiences that combine the best of the web and the best of apps. They are useful to users from the very first visit in a browser tab, no install required. As the user progressively builds a relationship with the App over time, it becomes more and more powerful.
If you want bring your laptop, you never know ;-)