Progressive Web Apps - A day of talks and code labs
Description
Progressive Web Apps - A day of talks and code labs
The greater Boston developer community will hold an all day Progressive Web App training day of talks and hands-on code labs on March 3, 2017. Teaching assistants will be available during the code labs and Jeff Posnick, Google Sr. Developer Programs Engineer, will join us for a talk about advanced PWA development.
What are Progressive Web Apps (PWA) and why they are important?

The top 3 native mobile apps consume 80% of users' time, but this does not mean that companies can opt out of building a mobile app. Often times, though, the cost of building and distributing a mobile app exceeds the value returned. PWAs are an alternative that can be created by front end developers.
A Progressive Web App uses modern web capabilities to deliver an app-like user experience. Progressive Web Apps bring features expected from native apps to the mobile browser experience in a way that uses standards-based technologies and run in a secure container accessible to anyone on the web.

The day is sponsored by Google, Akamai Technologies, Syrinx Consulting, DockYard and Vistaprint.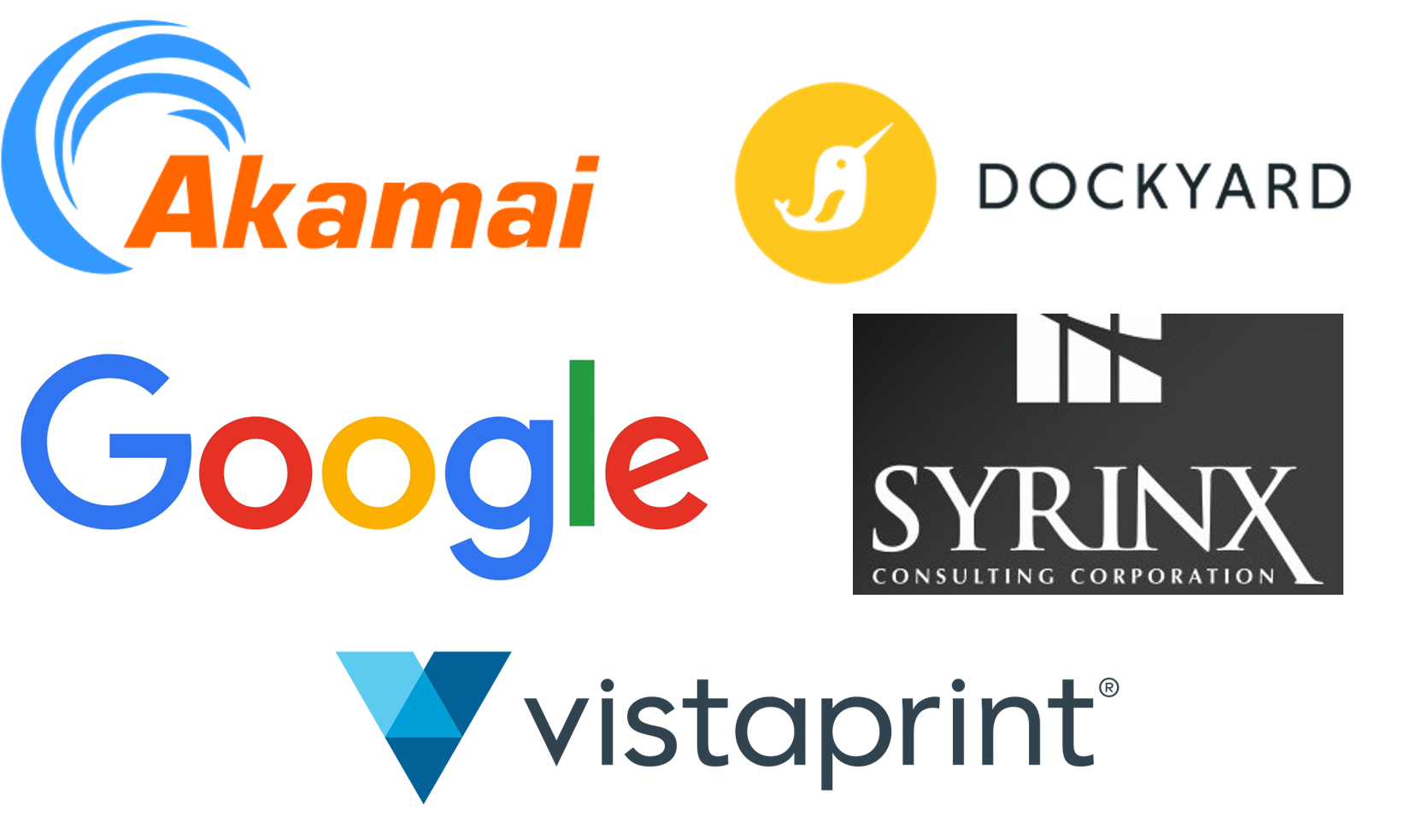 Here is what is planned:

Time Session
9:00 am Registration Opens - Coffee and light breakfast
9:30 am Keynote - Progressive Web Apps: What, Why and How - Christina Kayastha
10:00 am Service Workers for Instant and Offline Experiences - Giorgio Natilli
10:45 am Securing the Foundation with HTTPS - Tom Morris
11:00 am Break
11:30 am Deep Engagement: Installable apps and Push Notifications - Amal Hussein
12:15 pm Tooling for Progressive Web Apps: Lighthouse and More - Praveen Aravamudham
12:45 pm Morning Wrap-up
1:00 pm Lunch
2:00 pm Code Lab - Your First Progressive Web App
3:30 pm Code Lab - Service Worker Tools & Lighthouse
4:00 pm Code Lab - Push Notifications
4:30 pm Advanced PWA Development - Jeff Posnick
5:00 pm Q&A Social and hangout with friends

Speaker Bios (in order of the talks)
Christina Kayastha
Hello World, I'm Christina!
By day I'm a Senior Software Engineer at Vistaprint. By night I working on a range of side projects, and am active in the tech community (: In my free time I love competing in hackathons, attending and speaking at meetups and conferences, and enjoy mentoring and volunteering for community events. As a software engineer I like having the power to build anything from rapid prototypes to complex applications.

Giorgio Natilli
Mobile hacker, meetuper and front-end developer with a strong passion and interest in NoSQL solutions and embedded systems.

Tom Morris
Experienced tech. product manager, software engineer, and open source hacker. Tom has 0pen source expertise in both software engineering and intellectual property. He has contributed to open source projects since 1995, current committer on multiple open source projects, multi-year mentor for the Google Summer of Code.
This continuing education day is produced by the AngularJS, Google Developer Group, Waltham Front End Developers ,Mobile Tea and New England Software Engineers community groups.

Amal Hussein
Amal (@nomadtechie) is a Senior Software Engineer, Curriculum Associates. She is a biomedical engineer turned software engineer that has a passion for creating delightful applications that make a difference. She is hyper-technical and enjoys having a deep understanding of optimizations and the 'whys' behind best practices and patterns. Amal loves to travel and has been to over 30 countries, and speaks four languages. She is also a new co-host on the Web Platform Podcast.

Praveen Aravamudham
Praveen is an avid technology implementation geek and loves to learn anything new and exciting as long as it keeps him up at night contemplating how software languages always keep going back to the future with simple yet concise copies of C/C++. He is currently the VP of Software Development at H H Brown shoe company and also an assistant organizer at GDG-Boston. He teaches mobile development in universities in the Boston area in his spare time and is always open to a healthy discussion on software development.

Jeffrey Posnick
Jeff is a member of Google's Web Developer Relations team, based in NYC. He works on libraries to help take the work out of using service workers, and believes that Progressive Web Apps are the Best Web Apps.

This continuing education day is produced by the AngularJS, Google Developer Group, Waltham Front End Developers ,Mobile Tea and New England Software Engineers community groups.