Description
Come celebrate SOUTHPORT GALLERIES 6th Anniversary on January 20, as the next stop on the Cultural Alliance of Fairfield County's PROGRESSIVE GALLERY TOUR. Starting with the C. Parker Gallery in Greenwich in September, our Gallery Tour has visited a different commercial gallery member of the Cultural Alliance each month.
The purpose of the Tour is to encourage our members to mix and mingle while seeing the wide range of commercial galleries that are our members. The tour has progressed from Greenwich through Stamford, New Canaan and Norwalk, month-by-month towards Bridgeport. In January, it's Southport's turn!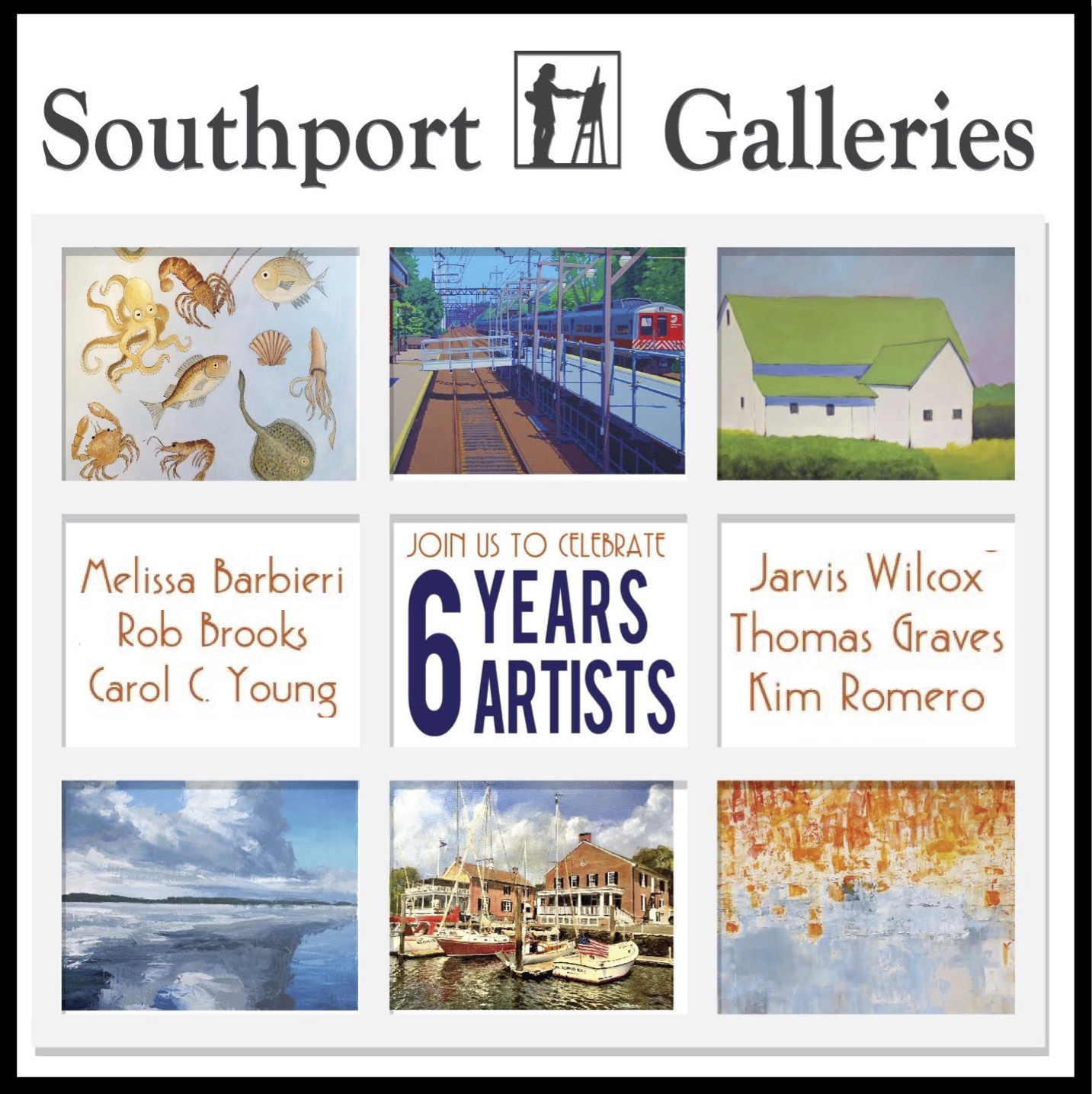 SOUTHPORT GALLERIES marks its six years as the artistic anchor in the harbor-side village of Southport, with a special celebration of its most popular painters: Southport Galleries Celebrates: 6 Years, 6 Artists.
In 2009, founders and long-time Fairfield residents Kelsey and Sissy Biggers began the meticulous restoration of the 100-year old hardware store as an historic preservation mission, and partnered with Dr. Philip Eliasoph, Fairfield University Professor of Art History to curate an esteemed and accessible collection of works by American Masters and Contemporary Artists.
The high-ceiling space is a desirable social hub for private events and the many non-profits the gallery proudly supports, including Pequot Library, Fairfield History Museum, Near and Far Aid, and Haitian Educational Initiatives. Southport Galleries partnered with Quinnipiac University in hosting the internationally acclaimed Hungarian exhibition, Art as Ambassador, featuring important Hungarian art of the 19th and 20th centuries. Southport Galleries also partnered with Shannon Fine Art of Milford to introduce Robert Bizinsky, America's post-war Paris Plein-Air Impressionist.
"This beautiful and historic gathering space has exceeded our expectations and expanded our view of greater Fairfield's artistic opportunities. Today, we draw artists from not only Fairfield County, but from throughout New England who feel at one with both the space and the community of art lovers," says co-founder Sissy Biggers.
The anniversary installation highlights popular Connecticut painters Melissa Barbieri, Tom Graves, Kim Romero, Jarvis Wilcox, Carol C. Young and Massachusetts hyper-realist Rob Brooks, who has found artistic inspiration throughout Fairfield and within the village and harbor of Southport.
"Growing along with us, we are immensely proud to have supported these talented and highly creative individuals, bringing increased visibility to them as emerging artists of quantifiable merit," comments Dr. Eliasoph.
Southport Galleries Celebrates: 6 Years, 6 Artists celebrates with a special reception for friends and members of the Cultural Alliance of Fairfield County. Come join us!