Programming the System of the World: The Industrial Internet of Things
Actions and Detail Panel
Programming the System of the World: The Industrial Internet of Things
Thu, March 30, 2017, 6:00 PM – 8:30 PM PDT
Description
The Internet of Things may remind you of smart refrigerators, thermostats, and washing machines. But advancements in sensors, networking, cloud technology and intelligent machines are having an impact far outside the home. From aircraft engines to electrical power systems, transforming physical objects into internet-connected powerhouses is boosting productivity and efficiency for companies and reshaping the infrastructure we depend on for daily life.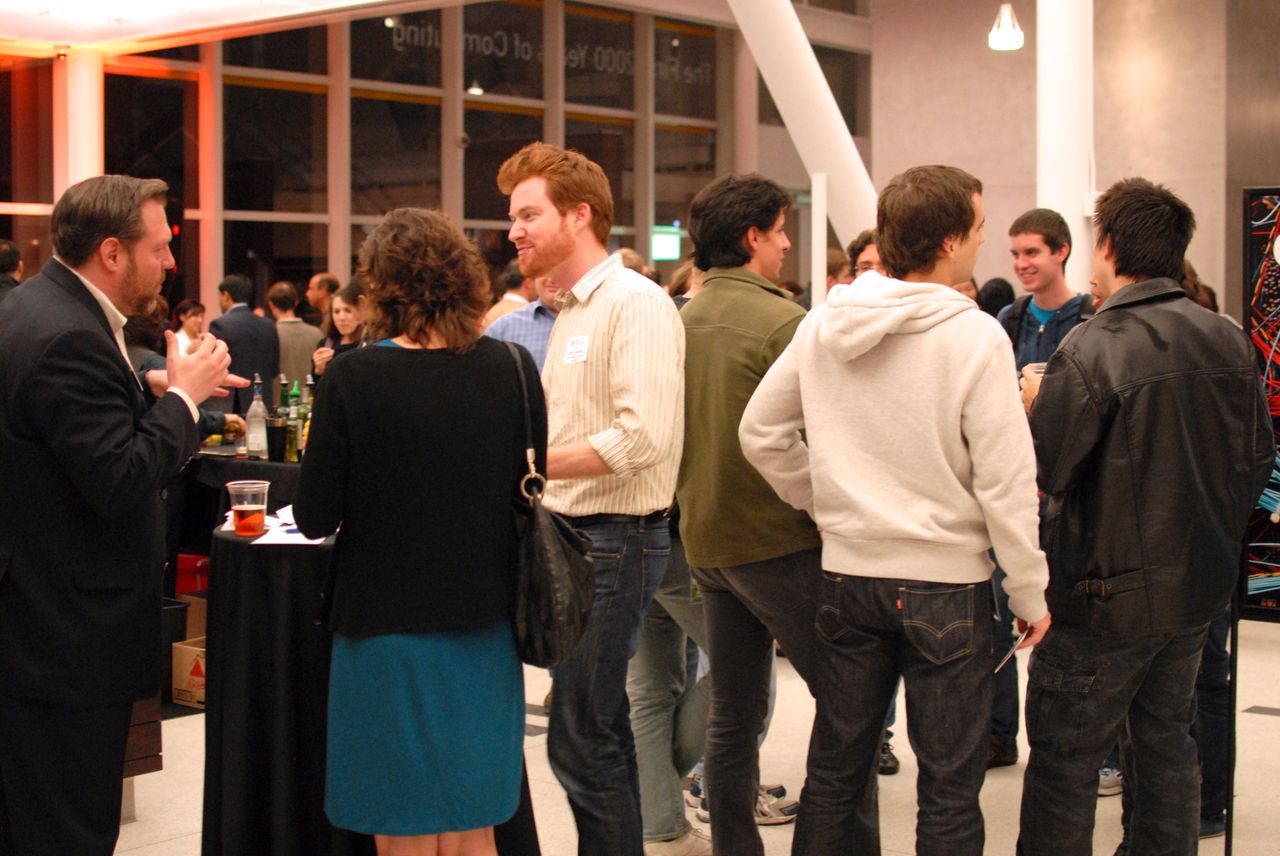 Learn more about industrial IoT from three experts (bios below):

Harel Kodesh, CTO of GE Digital
Marc Carrel-Billiard, Global Senior Managing Director of Accenture Labs
Bryan Hale, President of Resin.io
Moderated by Quentin Hardy (Head of Editoral, Google Cloud), the panel will discuss the challenges and opportunities that come with programming the systems that power the world, and share their insight and vision for the future of Industrial IoT.
So, bring a friend, meet other young professionals in the Bay Area and be part of the transformation of how the world operates!
Moderator and featured panelists
: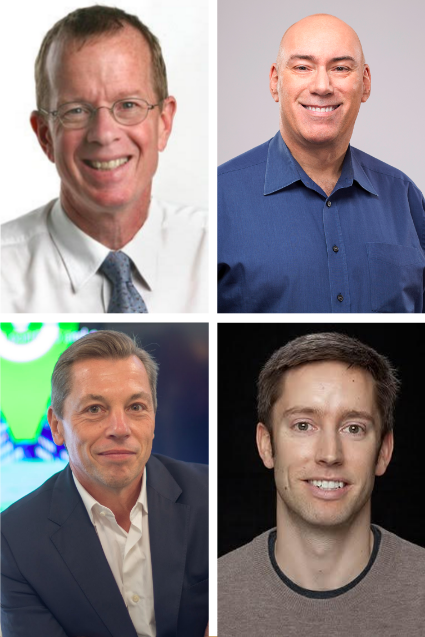 Moderator: Quentin Hardy, Head of Editorial, Google Cloud
Quentin Hardy is Head of Editorial at Google Cloud. Previously he was Deputy Technology Editor at The New York Times, writing about computing and society. He speaks at numerous panels on technology and business, and taught at the iSchool of the University of California, Berkeley.
Before the Times, Previously he was Executive Editor for Forbes Media, writing for Forbes magazine and the Forbes.com website. For over a decade he has appeared on "Forbes on Fox," a weekly business news show seen by over 1 million viewers.
Mr. Hardy also spent eight years at The Wall Street Journal, reporting on the Japanese banking and finance from Tokyo, and wireless technology and the Internet in San Francisco.
Mr. Hardy is a graduate of Kenyon College and has a Masters degree from the University of London. In 1995 he was awarded a Knight-Bagehot Fellowship from the Columbia University School of Journalism. His Forbes cover story, "Hope and Profit in Africa," received a citation from The Overseas Press Club.
Panelist: Harel Kodesh, Vice President, Predix and Chief Technology Officer, GE Digital
Harel Kodesh joined GE in October 2014 and serves as the Vice President, Predix and Chief Technology Officer, GE Digital. He is responsible for driving the strategy behind Predix, GE's cloud platform for the Industrial Internet, and the industrial applications that run on top of the platform. Previously, he co-founded and served as CEO at Nurego, a spinoff of EMC Corp. At EMC, he acted as Executive VP for Cloud Business Systems and as CEO of Mozy, its wholly-owned subsidiary dedicated to Backup as a Service. From 2003 to 2008, Kodesh served as Chief Product Officer at Amdocs, transforming the organization from a professional services company to product driven. He also served as CEO of Wingcast, the Ford Motor Company-Qualcomm joint venture.
Until 2000, Mr. Kodesh held various executive positions at Microsoft, including VP of Information Appliances, leading development of the Microsoft Windows CE –or Windows Mobile –operating system, and pioneered its mobility business. He also managed Microsoft's Object Linking and Embedding team, creating a key technology for the Windows operating system. He also managed a Motorola team responsible for its early wireless data efforts.
Mr. Kodesh holds a BS in computer engineering and a MS in electrical engineering from the Technion, Israel Institute of Technology. He has served on boards for Mobilitec, DreamBox Learnings, BSquare and Blue Phoenix.
Panelist: Marc Carrel-Billiard, Global Senior Managing Director, Accenture Labs
Marc Carrel-Billiard is the Global Senior Managing Director of Accenture Labs, the company's dedicated R&D organization. In his role, he also directs Accenture's annual Technology Vision research, which looks at the future of enterprise technology.
Marc has been with Accenture for nearly 20 years and has worked across all the five industries we serve. Before taking on leadership of Technology R&D, Marc was the global lead for Emerging Technology in Accenture. He has held several global leadership roles within Accenture's technology group, including within Application Portfolio Optimization and SOA/Integration Architecture. He has worked across several cutting-edge areas of IT including voice recognition, knowledge-based systems and neural networks.
Marc is one of a select group of Accenture certified Master Technology Architects, and is also a Solution Architect and Select Quality Assurance director. He has broad software engineering and delivery experience, particularly in areas such as component and object-oriented technologies. Before joining Accenture in 1998, Marc was part of IBM Global Services where he published several articles and
books on C++ and Java programming with Prentice Hall. Marc lives in San Francisco with his wife and son. His passions include photography and hiking.
Panelist: Bryan Hale, President, resin.io
Bryan is President at resin.io, where he leads the company's customer and partner-facing initiatives. Resin.io helps organizations build, deploy, and manage production software that runs in drones, 3D Printers, smart building gateways, tidal turbines, and more. In working with resin.io, customers can ensure that the software running on remote devices is secure, up to date, and delivering as much operational value as possible. Resin.io's investors include GE Ventures, DFJ, Ericsson and Aspect Venture Partners.
Bryan's career includes experience across a variety of roles within the startup ecosystem. These include M&A advisory, Corporate Development, Venture Capital and startup operations. Prior to resin.io he was an early employee at CHEF and served in a variety of roles on the management team, ranging from sales, business development, finance, and product. He also spent time at DFJ as an early stage venture capital investor and at salesforce.com as a member of the original Corporate Development and Strategy team. Bryan has a degree in economics from Harvard, where he was a co-captain of the varsity baseball team. When he's not spending time with his wife and son, Bryan can occasionally be found on a road bike or a backcountry snowboard.

Hosted by the NextGen Advisory Board