PROGRAM Jeffrey Olson, Art Education Director, ROYAL TALENS North America
Having a background in both Art and Art History, Jeff will talk about Rembrandt Pastels along with a brief history of pastel.
About this event
He will demonstrate different techniques including mark making, washes and surfaces as well as putting it altogether in a simple composition.
I am an artist with a significant and original body of work spanning more than thirty years. My paintings offer a unique vision of the landscape and the inspirational forces of nature which shape it. The canvases are boldly colored and the application of paint dynamic, reflective of the physicality of the land and the processes of painting. Genuine painting involves risk-taking. I rely on spontaneity and embrace the unplanned and accept that painting, like nature, is a continuous chain. The emphasis of my process is one of discovery. It is this philosophy that makes painting exciting and meaningful for me, and feeds my ambitions as an artist.
-Jeff Olson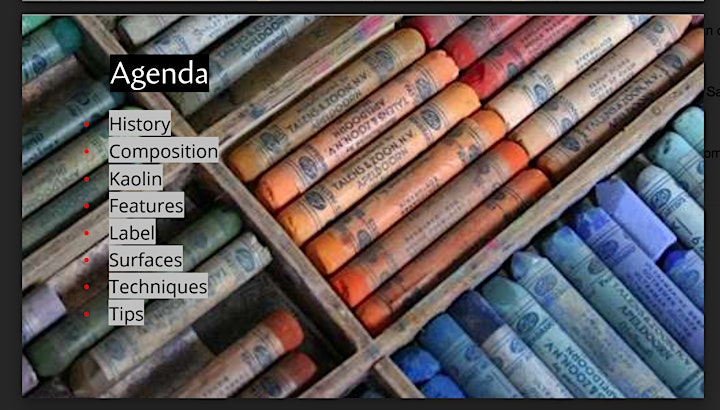 Organizer of PROGRAM Jeffrey Olson, Art Education Director, ROYAL TALENS North America