Program 6: 'Final Cutz' - The Pro-Art, Anti-Corporate Biz Zombie Comedy You...
Description
A Zom-Com of Academic Proportions.
WEAR YOUR BEST ANTI-CORPORATE ZOMBIE COSTUME AND WIN DINNER FOR TWO DOWNTOWN, PLUS OTHER PRIZES!!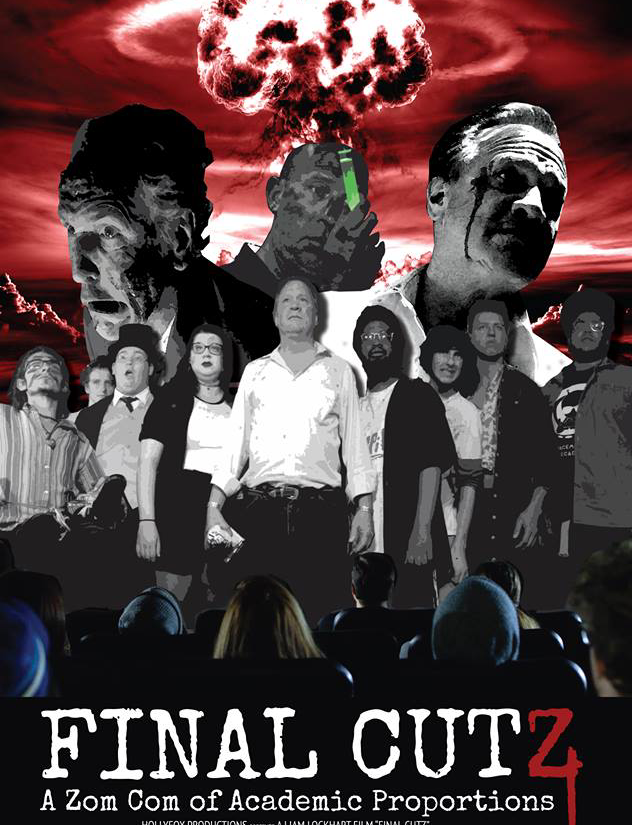 FINAL CUTZ - A ZOM-COM - Bob Hardlock, the hopeful chairman of a dying arts college, must fend off a hoard of hungry zombies after a fire releases buried nuclear waste onto the campus. When the Santa Fe University of Art and Design joined the alarming trend of art college closures, the students and faculty banded together to create a collective cinematic catharsis. The subversive "zom-com" social satire FINAL CUTZ finds the Marxist Chairman Bob rallying a beautifully diverse student body to save their Film School from both imminent closure and a zombie invasion!(2019, 1 hr 26 min). Q & A with Director and actors after the film.
CONTEST FOR BEST ANTI-CORPORATE ZOMBIE COSTUME! PRIZES! AWARDS. DINNER FOR TWO!
Shorts to precede:
AGAINST THE WIND- Jamie is the world's greatest Uber driver, but his sense of self is challenged the week that self-driving cars are introduced as replacements. He must compete with the superior robots to save his job. This is a future that is closing in on us fast. (2018, 13 min)