Program 25 - Special Event at The Public Employees Federation - Sneak Previ...
Description
Program 25- Special Event at The Public Employees Federation -
Sneak Preview of Detroit 48202:Conversations Along A Postal Route
6:30PM -
Berta Didn't Die, She Multiplied! (10 min) - In Honduras, the most dangerous country in the world to be a land defender, Berta Cáceres' death has not silenced the many campesinxs fighting for justice, Indigenous Sovereignty, and the planet. Instead her murder inspired an international movement whose powerful chants have spread across the globe: "Berta Didn't Die, She Multiplied!" From 2010 to 2017, 124 environmental leaders were assassinated for defending the environment and Indigenous rights in Honduras. This is the story of those who will not surrender. This poignant and heart wrenching account of the legacy of Berta Cáceres—fearless world renowned Indigenous leader—exposes the brutality of the fight to privatize mother earth. But even through death, Berta could not be silenced. Berta's struggle is universal and her murder ignited an international movement for justice that resounds around the world.


Creative Feds (15 min) - Civil servants by day. Artists by night and weekend. Go beyond the stereotype of the "faceless bureaucrat" by meeting two federal workers who are as dedicated to public service as they are to their music.
Lulu Land - (3 min) Edie Falco explains how fake Democrats, a.k.a. the IDC, are handing New York State to the Republicans and what you can do about it in this stunning video.
The 39th - (30 min) - Amidst political scandal and fiscal crisis, 26-year-old activist Will Guzzardi believes that he can mobilize a movement to upend Illinois' dysfunctional political system. But he chose to run against the daughter of one of the best connected politicians in Chicago — and the establishment is not going to let her go down without a fight. THE 39TH follows Guzzardi as he grows up, from activist to politician, and learns what it really takes for an outsider to win — and govern — within a political machine.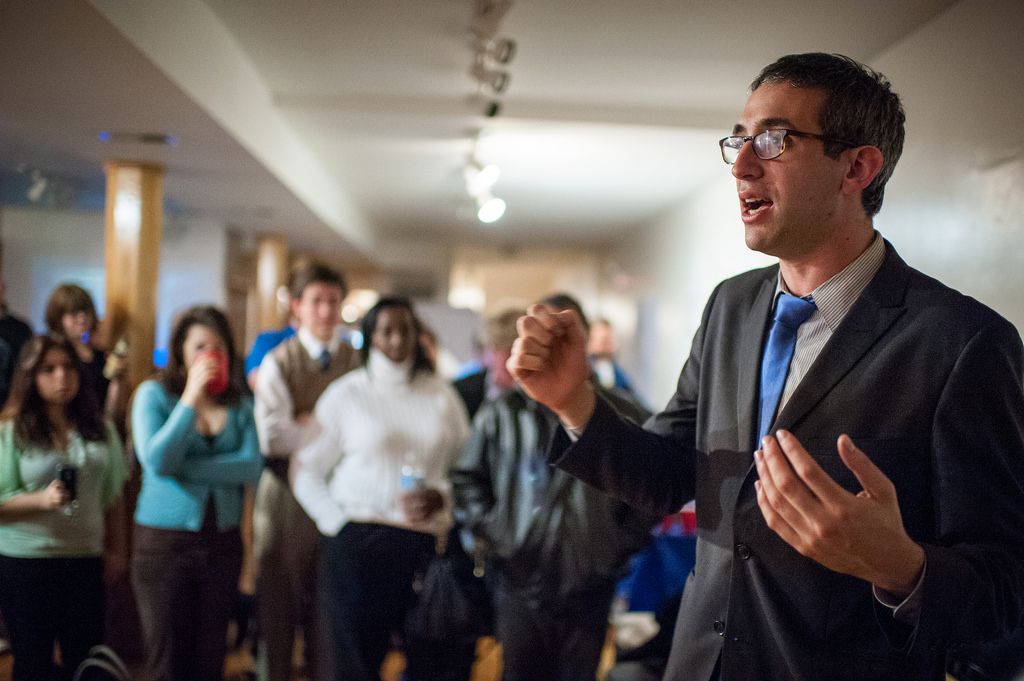 On Chicago's northwest side, the 39th District was represented by incumbent Toni Berrios for 12 years — running unopposed for nearly a decade. Guzzardi first ran for Berrios' seat in 2012. With minimal cash and zero name recognition, he lost by just 125 votes — and in 2014, he wanted a rematch. Will's platform aimed to push his own Illinois Democratic party further to the left — with ideas like taking on corporate welfare, supporting public schools over charters, and passing a graduated income tax. But no one could have expected how far the Berrios campaign and Illinois' establishment would go to hold on to power.
Detroit 48202: Conversations Along A Postal Route (60 min) - The resilient Detroiters on Wendell's route share stories of pushing against racial segregation in housing, challenging industrial and political disinvestment and living on reduced pensions as a result of Detroit's bankruptcy. They also share stories of hope and propose creative ways to re-imagine an inclusive, equitable and productive city. Foregrounding the voices of African-American working class Detroiters, it offers a nuanced and complex understanding of a city at the crossroads.