Program 25: 5th Annual Activist Filmmakers Bootcamp - with Third World News...
Description
5TH ANNUAL ACTIVIST FILMMAKERS BOOTCAMP! THIRD WORLD NEWSREEL! SEED AND SPARK!
JOHN TRIGONIS (FORMERLY INDIEGOGO), MENTORING FILMMAKERS! LUNCH AND REFRESHMENTS!
Have you been an activist in your union, community, school or neighborhood? Been dyin' to get your ideas about a movement effort out to others on YouTube, Vimeo, or any of the other great multimedia sites online? We have the answer! The Activist Filmmaker Bootcamp can help move you from complete inexperience and fear of filming - to making your first short documentary or narrative film. We'll have Bootcamp partner, Third World Newsreel, this year, who will talk about how to get your finished film distributed and how to make your production shine like a pro. Also attending will be Seed and Spark, the new filmmakers best friend for both crowdfunding, production and marketing know-how. John Trigonis, for many years the top marketing brains for filmmaking at Indiegogo - now consults with filmmakers independently and brings his years of experience to the Bootcamp as well.
But the most exciting part of each Bootcamp is the mentoring provided by emerging activist filmmakers to new attendees. This year we are so lucky to have:
Victorious De Costa - (Digging For Weldon Irvine- 2019)
Muta Ali - (Yusuf Hawkins:Storm Over Brooklyn (coming to HBO) - 2019)
Joseph Fusco - (Finish Line: The Rise and Demise of Off-Track Betting - 2017)
Pam Sporn - (Detroit 48202: Conversations Along A Postal Route - 2018)
Ricky Causo - (Be Together, Just Not The Same, 2019)
Jordan Ehrlich - (The Cost Of Construction, 2017)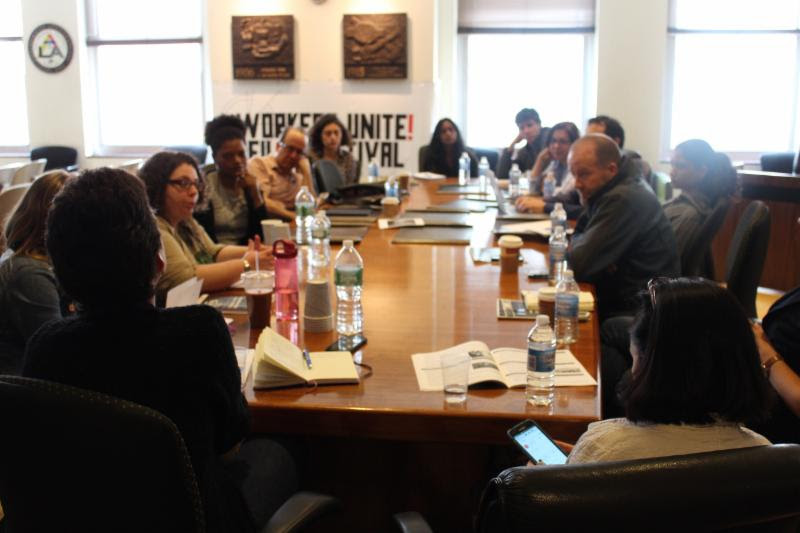 These filmmakers have been where you are now, with an idea and not much else. They had lots of questions, some fear, but excitement and drive to take that next step to tell the story in their heads and get it up on a big screen and out over online distribution. They are here to answer questions, will show clips from the last films and demonstrate that once you start, get great advice and face down your fear - nothing can stop you from making that transition from activist to filmmaker. Join us! We even serve you lunch and refreshments to make for a wonderful and learning filled afternoon. (4.5 hours with lunch and refreshments served)