Program 16 - Stop Corporate Creeps Who Make Us Sick and Bribe our Politicia...
Description
Program 16 - Stop Corporate Creeps who Make Us SIck!
Lulu Land - (3 min) Edie Falco explains how fake Democrats, a.k.a. the IDC, are handing New York State to the Republicans and what you can do about it in this stunning video.
8:30PM - The 39th - (30 min) Amidst political scandal and fiscal crisis, 26-year-old activist Will Guzzardi believes that he can mobilize a movement to upend Illinois' dysfunctional political system. But he chose to run against the daughter of one of the best connected politicians in Chicago — and the establishment is not going to let her go down without a fight. THE 39TH follows Guzzardi as he grows up, from activist to politician, and learns what it really takes for an outsider to win and govern — within a political machine.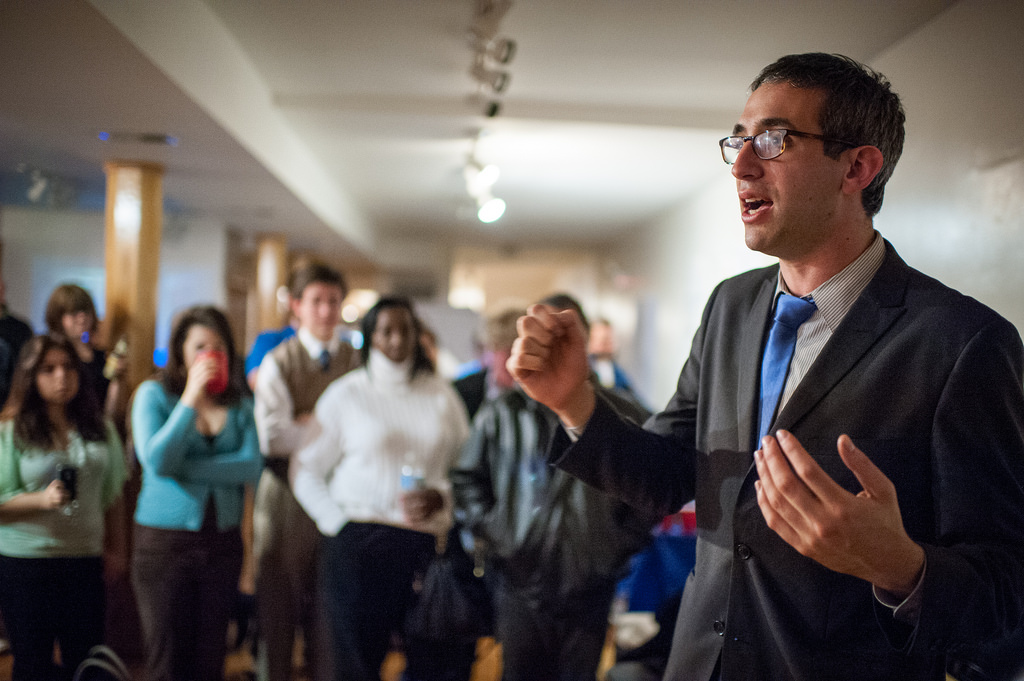 Dirty Laundry (75 min) - Conor B. Lewis and Zack Johnson are cousins from opposite sides of the Mississippi River; Conor from St. Louis, Missouri and Zack from the small town of Roxana, Illinois. Driven by questions concerning their grandmother's death from a rare form of cancer, they set off across country on bicycles. Their mission: To uncover the truth about mesothelioma - a disease they had only known as a late-night TV commercial, until it killed their grandmother.
Wishing they could have asked their grandma, Iva, more about her life and her illness, their story starts with that very scenario. In an ethereal white room, furnished with a lone chair and a vintage television set, the cousins take turns engaging in a conversation with their grandmother. Iva appears on the screen and talks to her grandsons through the static of the old TV.
Armed with what they've learned from their grandmother and initial interviews with family members, the cousins begin their journey of discovery. They first fly to California, to interview a doctor in San Francisco. Next, they travel to Los Angeles to interview Linda Reinstein, co-founder of Asbestos Disease Awareness Organization (ADAO), and Jordan Zevon, son of rock star Warren Zevon, who died of mesothelioma in his 50's.