Program 1 - Opening Night - Salute to The NY Labor History Association - St...
Description
6PM - Salute to the NY Labor History Association - Stop Gentrification in NYC
Bullies - (5 min) An animated short about how the Real Estate Board of New York (REBNY) seems to conspire to raise rents, pocket tax payer money, and allow unsafe working conditions on construction sites across the state.
Bowery Tenants Fight Back -(5 min) - This fast paced short details the fight between long time residents of a small apartment building in Chinatown, having to contend with both gross negligence by the city as well as the greedy actions of their slum landlord, who tries to force them out.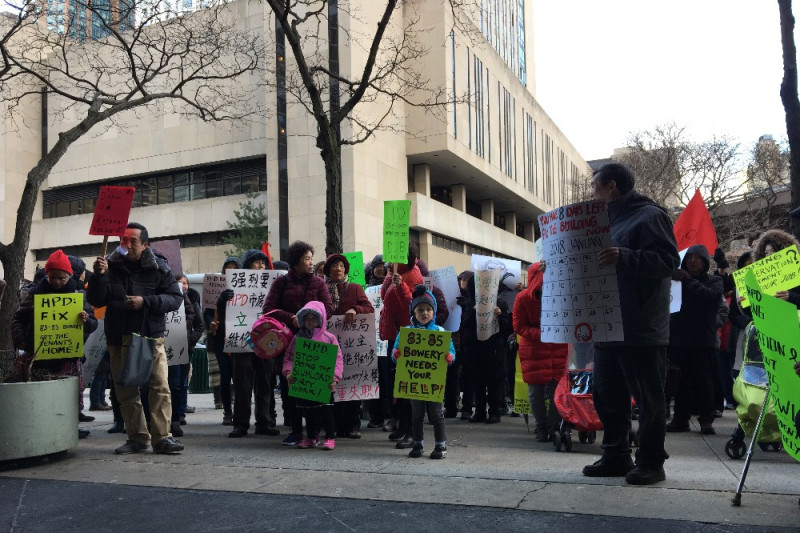 The Iron Triangle - (80 min) The shop owners and long time business owners in Willets Point, Queens were promised help when the city sold development rights to this once neglected neighborhood to a large developer. Years passed and development and evictions have started. How many businesses have been helped to move in over ten years of planning? Two. Why gentrification STINKS!