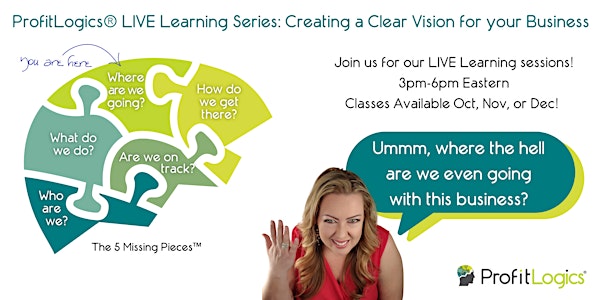 ProfitLogics® LIVE Learning Series - Business Vision - Where Are We Going?
This will blow your mind! Clarify your endgame with the 4 Ls, identify key stages & milestones, and create projections & goals that work!
About this event
VISION - Where are we going?
We're going to push you think about your business in NEW ways so you can see the VISION clearly and make it happen!!!
Vision is the 3rd piece of The 5 Missing Pieces™ Framework.
It's the part of the puzzle where we work on the short and long-term vision for your business. We take into consideration YOU! Your dreams, lifestyle wants and needs, timing, and build the Business Vision around that!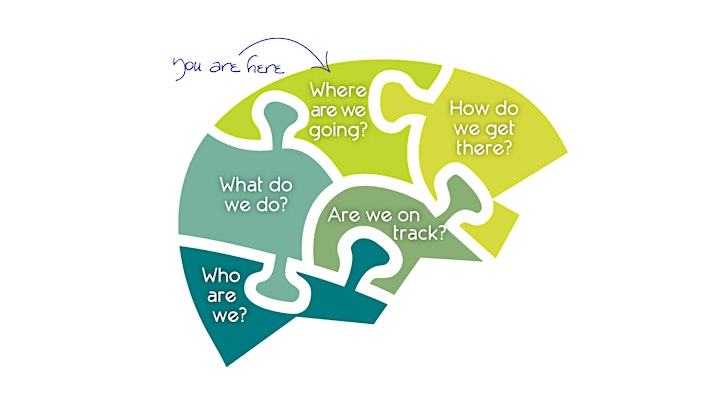 What Happens During The LIVE Learning Series by ProfitLogics®?
First Half
We'll go over the key aspects of a solid business Vision from End-game & Dreams to Stages & Milestones.
You'll be given access to a Vision Exercise Document to help you formulate.
You will be given time to work through your questionnaire together.
Second Half
We'll review & refine your Vision Overview with stages and milestones developed.
You'll receive feedback and ideas in the group. Learn our secret Goal-Setting hack that makes everything possible!
You will be able to complete your Vision so you can create a plan for executing upon it in your business.
Testimonials
"Susan is fantastic. Her considerable expertise and one-on-one work has helped by business find its focus and unique voice. She's also been critical in helping up pivot our business response during the COVID-19 pandemic. I'm looking forward to continuing our business relationship. Working with Susan and ProfitLogics is the best investment I've made in my business."
- Dodie A.
Founder of Arnold CR
"Susan is as energetic and inspiring in person as she is on her live show Happy Businessing! She makes complicated terms easy to understand and her advice was actionable and a breath of fresh air because it was clear and direct and she cared about my company as if it were her own. Totally recommend!"
- Janice I.
Co-founder of the Canadian Barley Tea Company
This event is brought to you by ProfitLogics®
We grow SMALL business with BIG dreams!