Actions and Detail Panel
Profitable Partnerships Teleconference
Mon, December 12, 2016, 7:00 PM – 10:00 PM EST
Event Information
Location
Your Phone
Dial Teleconference # 218-895-3001 then enter pass-code 6361#
Description
Yes we can help a lot of people & make some money while we're at it!
In 2017 I am carefully recruiting a team of independent business consultants & coaches who will collaborate with leaders of non profit and faith based organizations to develop strategies that deliver measurable results.
My goal is to assemble a group of experts that have a wealth of experience and successful track records that allows clients to have the up-most confidence that we can diagnose their problems, prescribe proven and creative solutions, and provide access to the resources and tools needed for implementation.
Together we will help organizations clarify their mission and align resources to fund, measure, and achieve their desired outcomes
With our support organizations will benefit from improved decision making and stronger leadership and staff management.
I am seeking strategic partners who are experts in the following specialties;
Fund Raising

Human resources

Program development


Project management

Strategic planning

Group Facilitation

Executive coaching

Business administration.

Marketing

Event Planning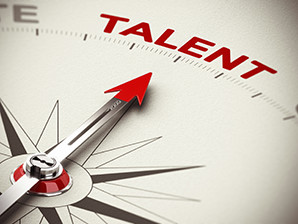 Moreover, having a cadre of professionals allows our clients to select their own consultant, should they wish, or simply allow us to help match their needs with the right person or team.. Our business model leverages our expertise in these fields and codifies the expertise in standardized solutions.
Benefits
Share ideas, brainstorm, and network with non profit business professionals who practice throughout the tri state area

Have your business marketed on each partners web sites which is a source for thousands of individuals and organizations world-wide to find your company

Have access to a wealth of industry related training programs, seminars, webinars and resource materials.

Access to current information and trends affecting the nonprofit industry.

Be a part of a team striving to become recognized as a pioneers in setting future industry standards and practices.
I hope you are as excited as I am at the possibilities of this opportunity. If you are interested in finding out where you fit in the big picture, register for my informational teleconference today!
Date and Time
Location
Your Phone
Dial Teleconference # 218-895-3001 then enter pass-code 6361#