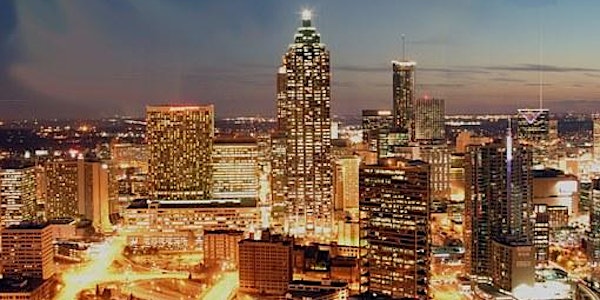 Profit First for Lawyers - Certification Training East Coast (Atlanta)
Date and time
December 16, 2019 · 8:30am - December 17, 2019 · 5:30pm EST
Location
The Westin Peachtree Plaza Hotel 210 Peachtree St NW Atlanta, GA 30303
Description
We will be running more Profit First Certification courses during 2019 - East and West Coast.
As a Profit First Certified Lawyer, you will help your clients become more "profitable people," in every sense of the word. And, because being a successful Profit First Certified Lawyer means you lead by example, you will become a more profitable attorney as well!
Profit First for Lawyers trains you in just a few days how to help your clients become more profitable in business and life, by implementing the teaching and methodology of Profit First, the bestselling book that brought this system of managing your business, and your life to the business world. A necessary result will be that you will also improve your own business (by practicing what you preach).
Profit First for Lawyers brings this teaching to the business of law, and provides you everything that you need to open, market and deliver this new practice area, dedicated to making your clients more profitable.
What will I learn?
In this Certification Course, you will learn everything you need to know about how to run a business using the principles of Profit First. This alone is worth the price of admission, as you will learn how to quickly evolve your business to one that liberates you to be the best lawyer you can be. This is the same training that you will use to help your clients, as well. If you ask them whether they want a profitable lawyer, or a less profitable lawyer representing them in their next deal, their answer will be clear: Profit First!
As part of the training, you will also learn exactly how to roll this new practice area out to your current clients, your former clients, and then to new client prospect. In order to be successful with Profit First, most law firms don't actually need to acquire any new clients! By driving more value to those who already know you, like you and trust you, you will already achieve success in the program. Then, when you do begin to get new clients with the system, you will be adding gasoline to your fire!
And last, but definitely not least ... in fact, its really the whole point of the program ... as a natural, even necessary, by-product of the regular contact this system requires that you have with your clients, you will learn about, and help themsee more problems and/or opportunities.
Naturally, you will be the most obvious candidate to help them solve these new problems you identify, and you will be the one to help them seize upon these new opportunities. This ancillary benefit business could easily equal or exceed the direct revenues you earn using the PFL system!
If these are the results you want for your business .... get your tickets for your nearest event now!
I look forward to welcoming you to the PFL family!
Christopher T Anderson
CEO
FAQs
What are my transportation/parking options for getting to and from the event?
Please use a car service to come to and from the event. You can solicit shares on our Facebook page!
What's the refund policy?
If you don't find the event was worth every penny, you may ask for a full refund at the end of the event (after attending both days.)
Do I have to bring my printed ticket to the event?
No . This technology thing is pretty cool!
Is my registration fee or ticket transferrable?
Yes ... but we need to hear from you in writing about the transfer ... including to whom you are transferring, and why.
Is it ok if the name on my ticket or registration doesn't match the person who attends?
Yes ... but we need to hear from you in writing about the transfer ... including to whom you are transferring, and why.
About the organizer
Christopher T. Anderson is an attorney, writer, thought leader, and relentless advocate, obsessed with helping lawyers to have more successful law firms, so that they can lead the lives they imagined when they decided to pursue this honorable calling.
Christopher is an entrepreneur who has worked with companies from startups to the likes of LexisNexis, RealLegal and law.com. Christopher is a law firm business guru who works with lawyers owning law firms from start-ups to eight-figure powerhouses in the United States and internationally to transform their legal practices into businesses that serve them, and their clients!
Christopher teaches lawyers to succeed on their own terms!